Spring into new ideas!
by Vervante •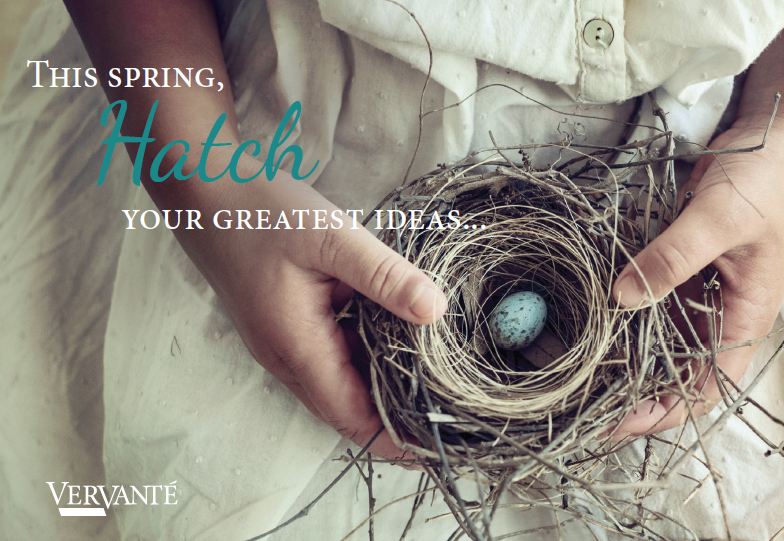 Spring makes many people think - spring cleaning – refreshing their spaces. This is the perfect time to hit refresh on your business and hatch some new ideas! Spring forward and leap into those 'someday' projects.

Sometimes we just need to start, and here at Vervante we love to support you as you move forward.

>> Helpful ideas to propel you forward.

FREE Expert Guides: Please take a look at the 31 guides available to help in your publishing journey. These guides include topics such as products we offer, tips and tools for creating your products, print specs and guidelines for your print files, and selling through retail channels.

Welcome/VIP/Subscription boxes: Thinking of creating your own boxes? We have a free guide to walk you through the steps to creating your custom welcome/VIP/subscription boxes.

5 Steps to Create Your Product: Check out the series of articles to help you go from creation to selling your new product.


Video Vault: If you're looking for inspiration, please take a look at our collection of 33 videos. These are quick and jam-packed with product ideas, add-ons and packaging options.

We can't wait to see what you create!