Part 1: How to Create a New Product with Vervante: Getting Started
by Vervante •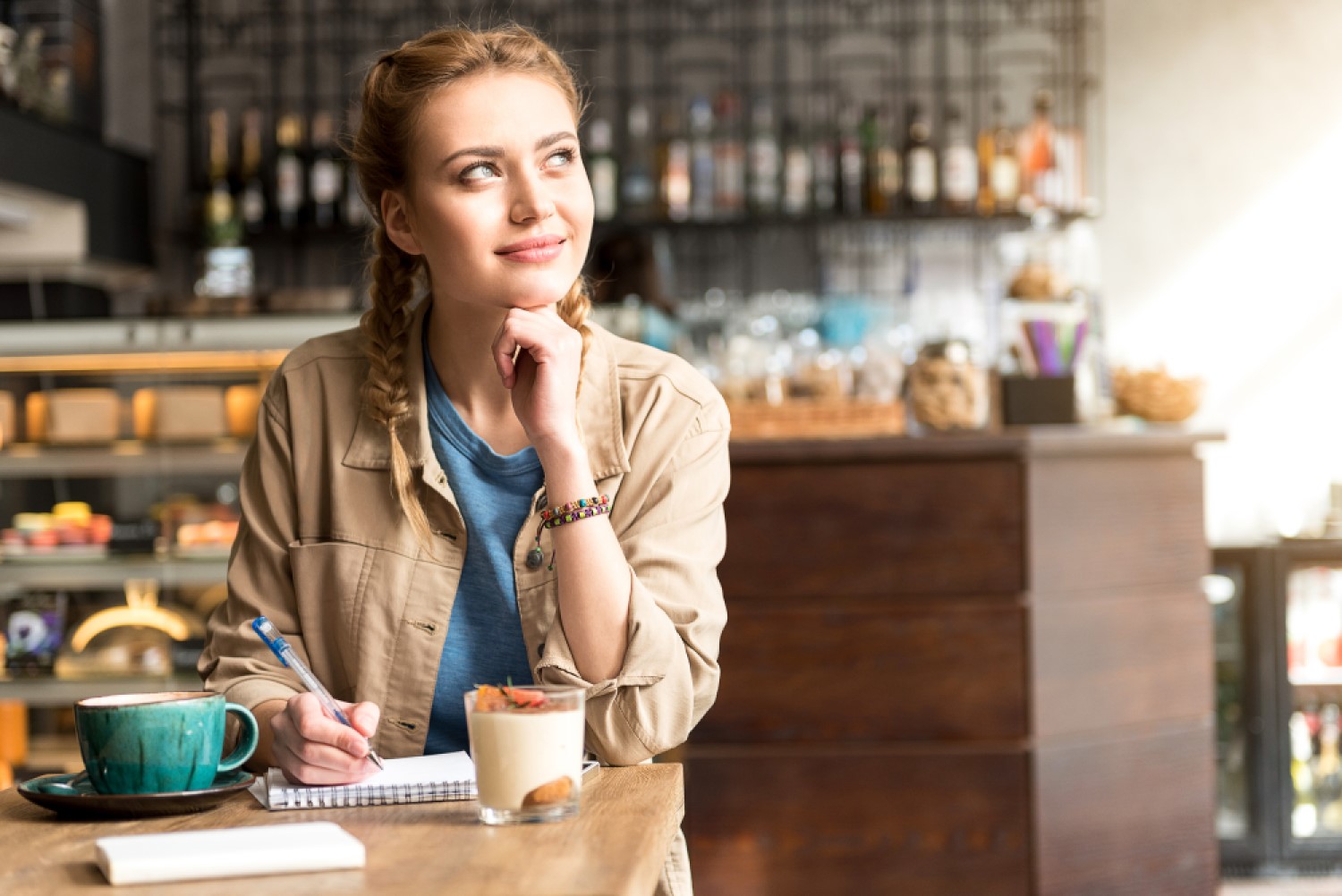 As part of our mission to help you have the best publishing experience possible, we've created a special series of articles to take you through the process from inspiration to creation to completion. Whether you're new to Vervante or have worked with us in the past, we think this will be such a valuable series for clarifying everything you need to do, step-by-step, to make your big ideas into reality. (If you miss anything, just check the links at the end of the article.)

Creating a New Product: Getting Started
One of the most important steps for any project is the first step. Decades of experience in the publishing industry has taught us that just the act of gathering your thoughts and ideas and defining what exactly you want to create can be one of the hardest things you do. We've been there and helped thousands of customers get started, so here are our best tips:

FIRST: Define your product
A great place to start is to look at other similar products like the one you want to create. Determine what you like about them and start writing down details such as: size (physical dimensions), number of pages, fonts, colors, type of binding, and any special treatments.

NEXT: Watch product videos
A great place to get ideas and see how things look in real life is by watching the videos on our Video Vault web page. These videos spotlight a variety of products close-up and in action, narrated by our CEO, showing ways to create and elevate your products. Currently there are videos for binders, planners, journals, card decks, calendars, custom printed boxes, greeting cards, stickers, book cover treatments, and more. We're always adding something new, so be sure to check back often for lots of ideas and inspiration.

THE NEXT STEP: Order samples
Holding a sample product in your hand is one of the best ways to decide if you're choosing the right specifications. We have a Samples Page on our website filled with products you can order to help you make your final decision. One of the most popular samples is our Paper Sample Notepad that includes eight of our most popular paper options – a great way to test the look and feel of the type of paper you'll want to use. We also offer samples for books, book binding, calendars, card decks and greeting cards, posters, binders, printed boxes, pocket planners, newsletters, notepads, certificates and more.

DOWNLOAD: Product catalog
We do books ... and so much more! From books to other products such as daily planners, card decks, calendars, notecards, journals, CDs, and DVDs, we've got you covered. Get to know the wide variety of products, packaging, and publishing solutions we offer by downloading our detailed product catalog. (Just go to our home page and click on "Catalog" in the top menu.)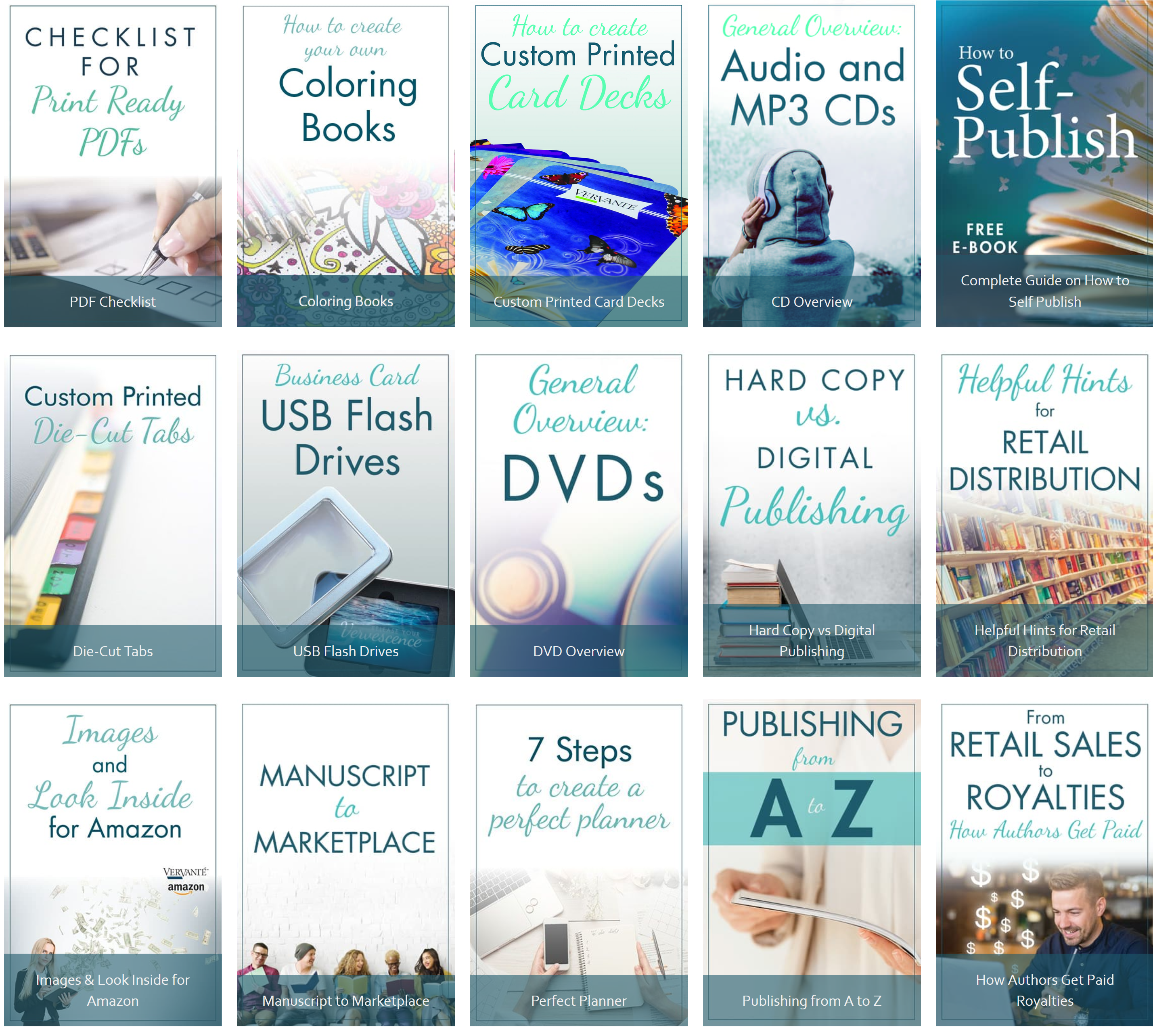 FINALLY: Explore our extensive free resources
We know we've given you a lot of information, but this moment where you're just getting started really is that important. Here's a final thought…

The most important move you will make right now is to choose the right company to work with. After more than 30 years in the publishing industry, we've seen up close and personal what you need – and what you don't need – in order to pick the right company to help you. And we know that no matter if you choose to work with a large corporate publisher or specialized boutique organization, these are universal truths that will help you make the right decisions to ensure that your publishing experience is valuable, productive and, above all, stress-free.

So click here to download "The 7 Things You Must Look For in a Publisher," and be sure to reach out to us if you have any questions. In the next few weeks, we'll be publishing more articles and information, so soak it in and get ready to create the amazing, inspiring, and business-building products you've been dreaming of.
---
Links to Full Series