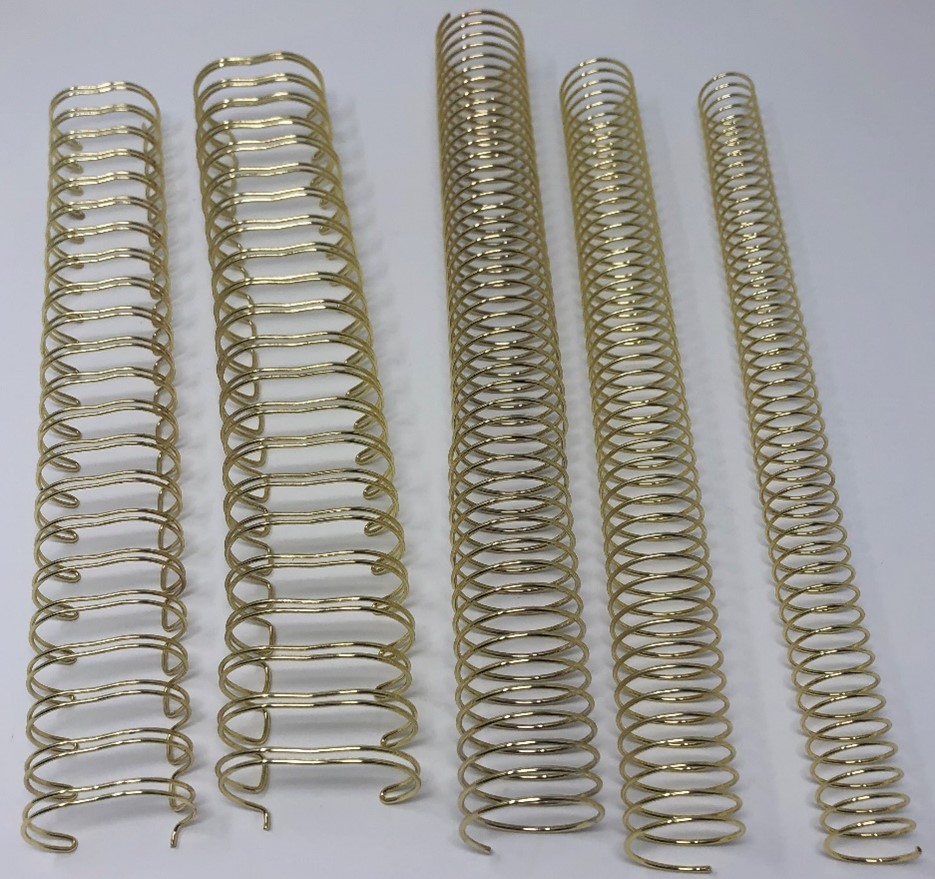 We've got the gold!
We're so excited - the ship we've been waiting for finally came in! Several months ago we purchased shiny bright gold wire-o and metal spiral binding from a manufacturer in China. The ports have been backed up for a long time, but the boat finally arrived with our shipment and we now have beautiful bright gold wire-o and metal wire-o binding in stock.

We offer silver - and now gold - metal spiral binding on-demand, or in any other quantity. Our wire-o binding is available in minimum order quantities of 25.

We will be ordering more bright gold, but based on the port situation, it will be many months before we get more shiny bright gold in stock again so order now while supplies last. We cannot get bright gold in either wire-o or metal spiral from a U.S. distributor so we are excited to finally have this in-demand item in stock.
For more information or to inquire about using gold wire-o or gold metal spiral binding for your planners, journals or other products, contact our team at sales@vervante.com.