Black Friday sales, shipping and deadline guide
by Vervante •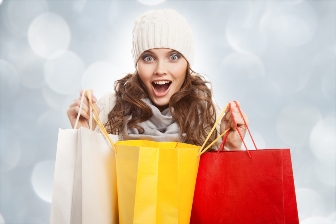 Whoa, if you haven't noticed yet, Black Friday is practically here! Our inboxes are already flooding with early coupons and special deals, even though it's a full month until the actual day. If you're planning on offering any holiday specials, it's not too late. We've here to help you with plenty of products and tips that will carry you through the whole holiday season, starting with Black Friday.

Here are 5 of our bestsellers that can be sold just as they are, or customized to fit your needs:

PLANNERS & JOURNALS: Our 2023 Butterfly softcover planner can be customized to fit your brand and ready to go. Read this article for more details: "2023 Softcover Planners Are Here." Also, be sure to check out the video ideas about planners and journals on our Video Vault page.

NOTEPADS: Custom designed notepads, like we offer here at Vervante, have endless potential to become the next "must-have" product to add to your business or life. We can create notepads in all shapes and sizes, and in black-and-white or full color. Notepads can be glued for tear-off sheets with a cardboard back or spiral bound along the top or side. Check out this article, "Create Ideas for Custom Notepads," or watch this video about creating notepads.

CALENDARS: We offer a variety of types and sizes, including tear-off, desktop, wall, pocket and more. We have a whole section on our video page about calendars, (click here), or read more details here: "How to create a calendar."

GREETING CARDS: Packaged individually or in sets, in custom boxes or bags, cards are always popular. Check out this article for ideas for holiday gift cards, How to create holiday cards, or watch any of the videos on our Video Vault page for inspiration.

Holiday Timelines
Worried about time? No need to stress! Here are a few tips to help you get ready in plenty of time:
TIP #1: If you have the general specs of the product you want to create, we can give you a free quote right away so you can set your retail price and start working on your sales and marketing strategy.
TIP #2: Your product does not have to be complete to offer it for sale. All you need is the cover design image for display on your site and – voila – you can make your offer and collect pre-orders. Just be clear in the description when your customer can expect to receive their purchase.
TIP #3: Once we have print files, we can ship within 3-4 days, so you're able to let customers know when pre-ordered products will arrive and can be confident in quick deliveries.
If this is your first holiday season working with Vervante, be sure to read all about how order processing and shipping works here: "How order processing and shipping works." Orders are shipped according to the method you or your customer select. If you have a new product or dated product such as a planner, we recommend using Priority Mail the last six weeks of the year.