2023 Softcover Planners are Here
by Vervante •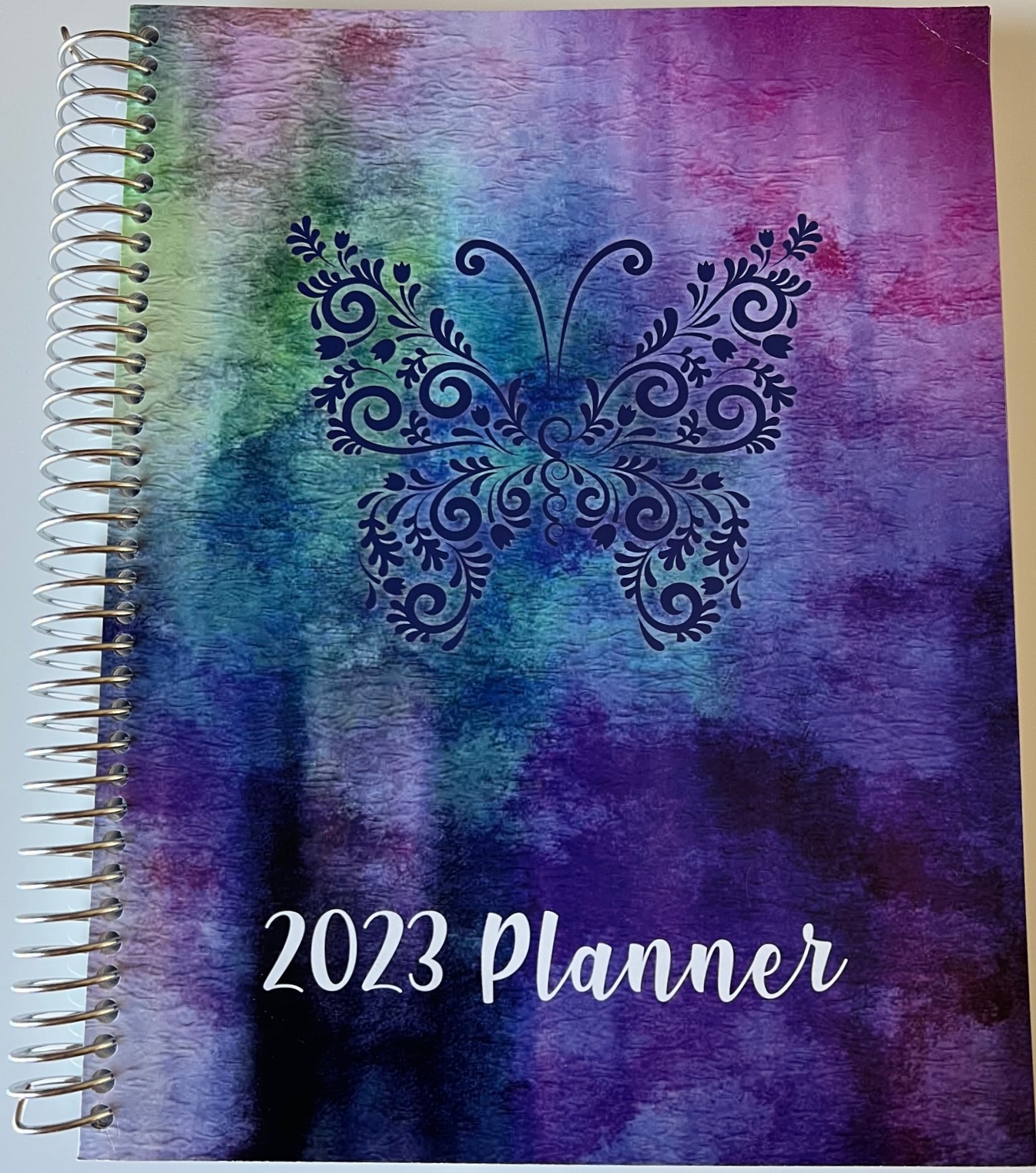 The year is flying by, summer is almost over, and you know what that means? It's time to start planning ahead for 2023! Especially when it comes to creating planners or journals to debut for the New Year.

To get you started, or inspired, or just ready to roll, we're excited to share with you our new Vervante 2023 Softcover Daily Planner. This planner features a beautiful butterfly on a background of deep, rich colors. Butterflies are a symbol of beauty and transformation. They come in all colors and are beloved around the world, which made this an easy choice for a year that we feel is filled with possibilities.

Our 2023 Butterfly Softcover Planner features thumb tabs, stickers and a handy interior pocket. It can be printed with soft covers, board covers, poly paper covers, laminated covers and punched for disc binding. Also...
Features a new layout for weekly spreads
Size is 7x9" with 178 interior pages
With printed thumb tabs
Can be completely customized using the InDesign files
Can be plastic or metal spiral bound, wire-o bound, or punched for disc binding
We've designed this planner to be used in several ways:
You can order and use it just like it is.
Personalize with a simple change like adding your logo.
Or you can fully customize to fit your branding and vision. (We provide the InDesign files so you can change what you want.)
How to make changes and customize this planner
As we mentioned above, you are welcome to modify or change whatever you'd like to make the Butterfly planner your very own. We provide the InDesign files, you make the changes, then send the files back to us. Here are the links you need:
Be sure to check out the Vervante Video Vault for detailed ideas for planners, planner add-ons, and lots of other products and customizing options.

Can I create a disc-bound planner?
Yes, absolutely! Disc-bound planners are hot-hot-hot and we're happy to provide the ability to help you create one. We are one of only a few companies that provide punching for a disc bound product, giving you the ability to create these highly sought after items. If you already have a planner (or journal or similar type of product) and would like to convert it for disc binding, we can help you do that too! Check out these articles: "How to Create a Disc-Bound Planner," and "How to Convert a Planner into Disc-Bound."


Deadlines for ordering 2023 planners
If you have a 2023 hardcover planner that you want to arrive by the end of December, your order will need to be in the queue by October 15. This applies to hardcovers only. If your planner is a board cover or laminated cover, then the deadline is November 1.

We're pretty excited about all of our planners, including this new 2023 Butterfly Planner, and we hope you are too. If you have any questions, please feel free to reach out to us.