Top 20 Reasons to Work With Vervante
by Vervante •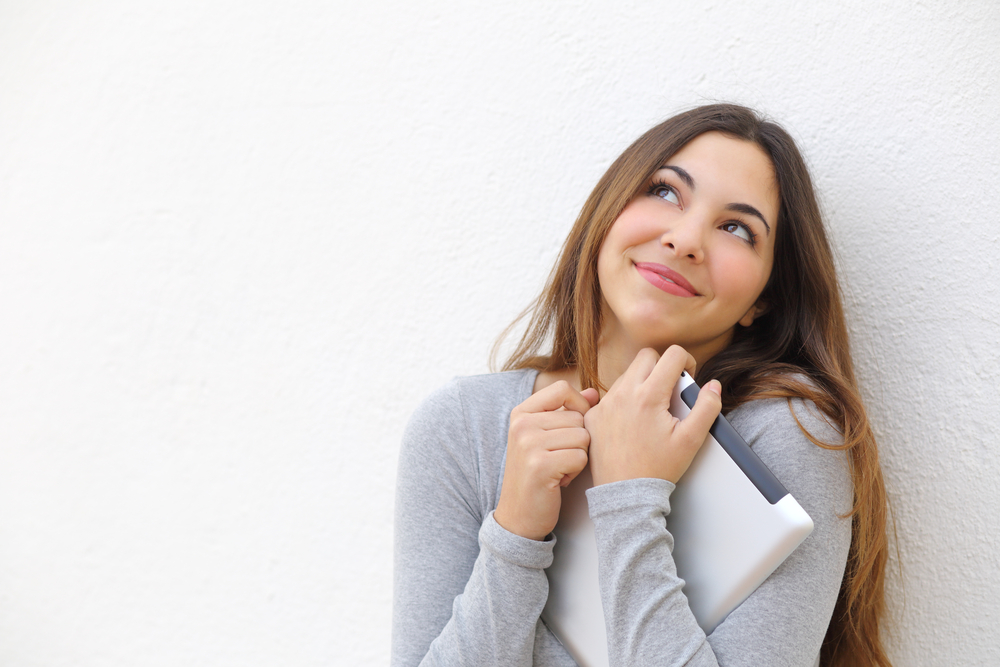 We love working with you! And we love it when you share what you like about working with us. So in case you're new to Vervante, or want to learn more about the different products and services we offer, we've rounded up 20 things that make us stand out.

#1: Publishing that helps your business grow: Here's why we are different: We encourage you to sell from your own site. We will then take care of the details of printing, packaging and shipping your orders. This way you capture the customer data, build your list, streamline the ordering process for your customers and build and grow your loyal fan base.

#2: You can use ANY shopping cart: You choose the shopping cart solution that works best for you. Then, using email, Zapier, our API or a simple text email format, we accept orders from any shopping cart.

#3: Publishing your way: We offer a variety of printing methods: digital printing, inkjet and offset, plus several cover and binding options so whether you need one or thousands, we've got appropriate printing and manufacturing solutions.

#4: Worldwide order fulfillment: We ship anywhere in the world using USPS and UPS services and keep you up-to-date on its status. Shipping confirmation emails are sent to recipients with tracking information. All of the order information such as status and tracking numbers are posted to your account online.

#5: Inventory Management: We can print, store, and drop ship your products on demand. We provide you with access to online, real-time inventory reporting so you know exactly what we have on hand. You set the re-order points for each item, and we'll automatically send you an email when it's time to replenish your inventory.

#6: Custom printed boxes and personalized packaging: Printed boxes for bundles, new products, VIP or subscription boxes are very popular. Vervante can help create, package, and ship these to your customers. We also offer a wide range of packaging options to help you create a box or package that stands out from the crowd. Customize you
r packaging on the outside with creative graphics, branding or stickers. And customize the inside with colorful tissue paper, attractive bags, mantra cards, or other unique inserts.

#7: Free Design Guides: Got design questions? We've got the answers! Free and easy to download, we've provided guides on our website for using Canva, Adobe InDesign, and Adobe Illustrator that take you step-by-step through many of our most-asked about products and processes.

#8: You Can Create Disc-Bound Products! We are one of only a few companies that provide punching for a disc bound product, giving you the ability to create these highly-desirable and super-hot items. If you have a product with us that you'd like to convert for disc binding, we can help you do that too! Check out these articles: "How to Create a Disc-Bound Planner," and "How to Convert a Planner into Disc-Bound."

#9: Daily Planners Galore! If you want to create and sell a planner or journal, we can help you make it happen. We even offer the ability to sell spiral-bound or disc-bound planners on Amazon (something Amazon's self-publishing service does not offer.) We provide step-by-step guides for creating planners on our website and videos filled with ideas and expertise to help you create exactly what you want.

#10: Card Decks with Unique Packaging: Our card decks are highly customizable – they can be printed at any size, with square or round edges and in either full color or black-and-white. And when it comes to packaging – the only limit is your imagination! We've packaged card decks in drawstring bags, clear pop-up boxes, button/string poly envelopes and custom-printed boxes.

#11: No Hidden Costs: We believe in providing our customers with competitive prices and no hidden fees. Some of our competitors add a markup of 33% on postage. Just think how this can really add up over time! We charge exact postage fees and no mark-ups.

#12: Comprehensive Online Access to Reports, Orders, Tracking & More: The Vervante Author Dashboard is like having a central "mission control" for everything you create with us. It's an all-in-one location for placing orders, checking invoices, customizing products and more.

#13: No Package Requirements: Other companies require authors to purchase costly publishing packages to get started. These range from $449 - $1999 and usually include a lot of extras you probably don't need. We offer individual products and services so you only pay for what you need. #14: Samples / Preview Copies of Products: You've finished writing your book or creating a new product. The design files are done and everything looks amazing... on your computer screen. But how does it look in real life? We offer print-on-demand for many of our products that allow you to order one copy of your book, card deck, planner, or other product. We want you to be happy with what you're creating and taking the time to print a preview copy is a great way to make sure it's everything you want it to be.

#15: Books, books, books! We print books any size, any number of pages – no pre-set page sizes and limited cover options. Whatever you want, how many you want and when you want. Paperback, hardcover, coloring (for kids or adults!), children's books, collaborative books, cookbooks, journals, planners, and whatever else you can think of.

#16: All the legal stuff you need to know: ISBNS, LCCNS, Copyright... If you're going to share, sell, or distribute a book in any way, it's best to protect it legally and set it up correctly for industry specifications. We educate our customer on everything from purchasing ISBNs for retail sales to protecting their intellectual property using copyrights, and we can help you through the process to make sure it's done right.

#17: Custom Packaging and Personalized Packing Slips: We offer a wide range of packaging from boxes to bags to creative options that you can customize to make your book or products really stand out. And every package we send out includes a packing slip that you can customize.

#18: Printing & Publishing Industry Experience: We know how important it is for authors to have access to resources and guides that they trust. That's why we offer free resources featuring a wide range of expert guides, how-to's, technical specifications and more, all written by our team of experts with decades of experience in the publishing industry, that keep our clients up-to-date and in-the-know for all things publishing.

#19: Personal customer service & support: Need help? No problem! We're here to make sure that your questions are addressed quickly and efficiently to ensure that your project is a success. We provide several ways to get help, beginning with an FAQ page that contains detailed answers to many common questions about our products and services and is available 24/7. Next steps are to either email us at customerservice@vervante.com or schedule a phone conversation with one of our publishing specialists using the link on our Contact Us page. No matter how you reach out, you can be sure that someone experienced, attentive, and passionate about publishing is waiting to help.

#20: Always Something New: We are always working diligently to stay on the leading edge of our industry and offer you the latest and best in what your customers want - and you need.

There's lots more, but we think this will give you a good idea of how we can help you create, sell and share the books and products you want - in the way that's best for you. Thank you for your kind words. We appreciate you and your business!