2021 Holiday Shipping and Printing Deadlines
by Vervante •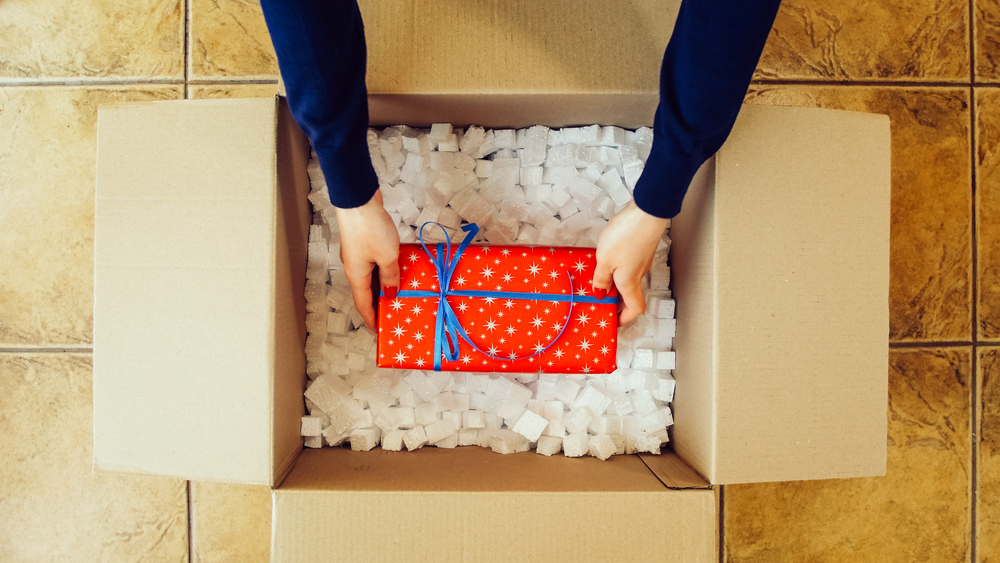 If you plan on selling products this holiday season, this is one of those emails you need to keep on hand. No matter what you need - from extra print runs to calculating postage and shipping - we can help.

CHOOSING SHIPPING METHOD
Vervante gives our customers the ability to choose the best shipping method for your needs. Our shipping system will automatically default to Media Mail for domestic shipments. However, if you want your orders to arrive by Christmas, we don't recommend Media Mail after November 30.

If you want to set a specific shipping method for a product, you can do this from your Author Dashboard. Here's how:
STEP #1: Log into your Vervante Author Dashboard and select the link that says "Select Specific Shipping Methods." You will see a list of your products, their estimated weights, and the default shipping methods. Initially the shipping methods are set to the default of "Best Way." This means that we will use Media Mail unless you change (or have previously) changed the shipping method to something else. (Remember, if you want your packages to arrive by Christmas, we don't recommend using Media Mail after Nov. 30).
STEP #2: FOR INTERNATIONAL SHIPPING please click on the link at the top of the page for International Shipping Methods.
STEP #3: TO SET DEFAULT SHIPPING METHODS for each of your products, select the desired method you prefer in the right hand column, then click on the "Update Ship Methods" button at the bottom of the page to save your preferences. (VERY IMPORTANT: Don't forget to save your changes)
For more details and tips on things like using Media Mail and making sure you're choosing the best shipping method, be sure to check out our article on the blog here: "How to Set Up Shipping for the Holidays."

CALCULATING POSTAGE
We offer a postage calculator on the Vervante website for our customers. Here's how to use it:
Log into your Vervante account
Scroll down to the Support section and select Calculate Postage
You will see your products listed and their weight
Below your product list you'll see a USPS shipping calculator. You can then enter information such as destination, dates, weight, etc to calculate shipping costs.
PRINTING TURNAROUND TIMES
Be sure to allow time for your products to be printed as you plan your holiday sales deadlines.
Turnaround time for products printed on demand is usually 5-7 business days.
Due to increased volume in December, orders may take an additional 2-3 business days to print.
HOLIDAY SHIPPING
Did you know that because Black Friday falls on Nov 26 this year, you only have less than a month to make sure all orders make it to your customers on time? For that reason, it's a good idea to get familiar with shipping deadlines.
UPS: If you use UPS, check here for their November and December deadlines
US POSTAL SERVICE: For USPS, you can check here for shipping deadlines and postage information
2022 DAILY PLANNERS
If you're planning on selling a daily planner for 2022, here are some important dates and information to know.
Turnaround times for hardcover planners is approximately 4-6 weeks. For all other planners (laminated, board covers, poly paper, etc.), turnaround time is approximately 4 weeks.
If you are planning on selling a hardcover planner, we are still accepting orders, but cannot guarantee that they will be finished and shipped in time for the Christmas holiday. Please email our team at sales@vervante.com for questions or assistance.
FULFILLMENT HELP
If you already printed your products and need an easy to manage distribution resource for the holidays or for any time of the year, we can help. Here's how:
Store your products in our modern warehouse facility located in Utah
Provide us with order information and we will pull the required products from inventory, package and ship directly to your customers
This can be done for individual orders or bulk orders
Click here to learn more about our Fulfillment Services
Click here to learn more about our Warehousing and Inventory Management Services