Special touches for daily planners and journals
by Vervante •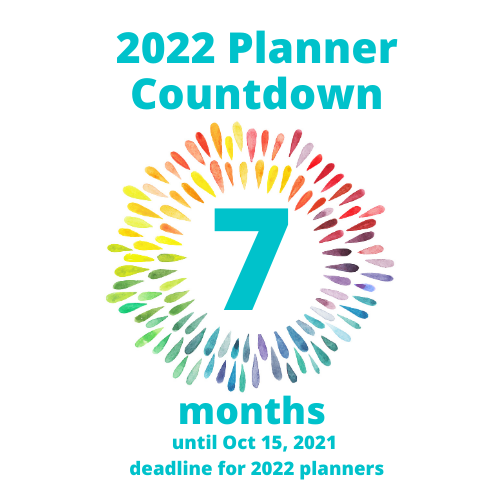 If you love the idea of creating a daily planner, hopefully our articles earlier this year outlining the steps and strategies for a smooth process helped inspire and motivate you. We shared a step-by-step guide for creating a planner from A to Z, stressing the importance of understanding the timelines and planning ahead. We followed up with a detailed look at deciding how your planner will look and function with design and formatting tutorials you'll want to bookmark.

Once you've set your plan and started designing your planner, the next steps are really fun – deciding on the details, all those little extras that can really make your product shine.

Creating a Daily Planner: Details, Extras & Add-Ons
It's all the little extras that can make a planner extra special. We offer a lot of great options that you can pick and choose from to make your planner uniquely your own, and make sure it fits the audience you're building it for.

The best place to go to learn more about what we offer is the Video Vault page on our website. We've recently adding a handful of new videos in addition to what is already there, and they are all filled with real-life, full-color demos of our products and all the extras showing how the look and function to help you make your decisions.

Here's what you can check out now on the site:
Planner & Journal Add-On Options: Extras that make your product shine such as foil stamping, metal corners, tabs, kiss-cut stickers, paper pockets, bookmarks, and elastic straps.
Hardcover Journals: Multiple options for journals and books: Faux leather, linen or printed covers, foil stamping, soft or hard covers, ribbon markers, elastic straps.
Concealed Hardcover Wire-o: Yes, you can have it all! A hardcover, wire-o planner, journal or book WITH a spine! And extra touches including printed end sheets and a lux soft-touch laminated cover.
Our Annual Customizable Planner: This is a great detailed dive into how we create our popular annual planners that many of our customers use as a starting point for creating their own. See features and budget-friendly alternatives including wire binding in multiple colors, printed tab dividers, paper pockets, and more.
Faux Leather and Linen Covers: In addition to cover alternatives, this video highlights extras including metal corners, ribbon markers and elastic straps.
Poly Paper Cover: A lightweight and durable option for planners, and other types of journals or workbooks, poly paper covers are durable, waterproof, tear-proof, washable, fade-resistant, and recyclable.
Plastic Snap-in Sheets: Add these to wire-o bound planners, they add functionality and can be written on with a dry-erase marker.
Did one of these journals or planners catch your eye? In addition to seeing our products in our videos, you can also order samples of various products here.