When to start planning for a holiday launch
by Vervante •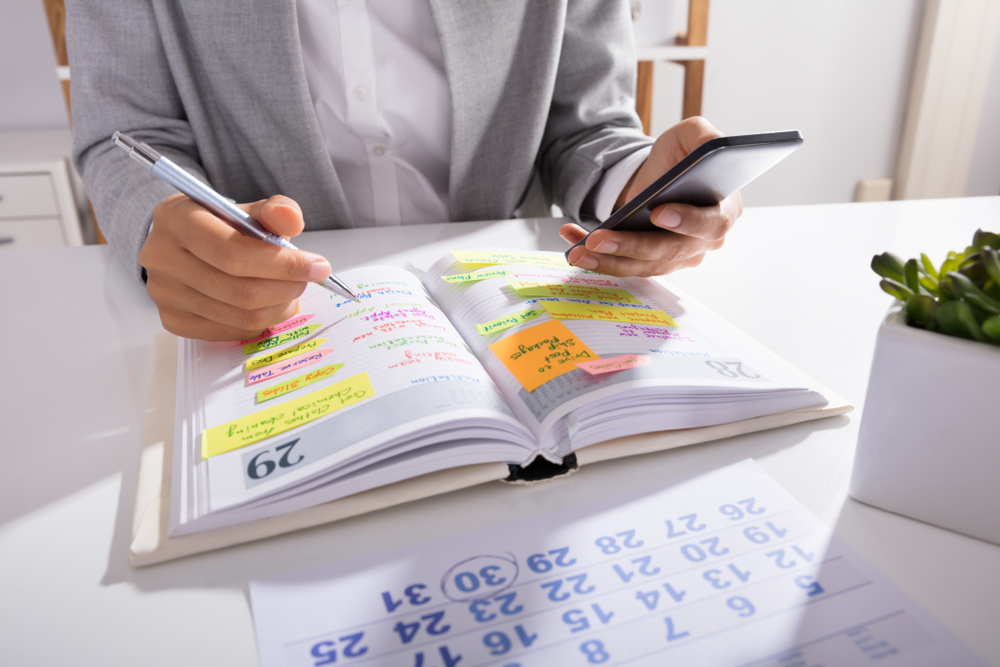 It's that time of year again. No, we're not talking about beaches and fun in the sun – we're talking about the holidays! You read that right, if you're planning on launching a new book or product for the holidays then NOW is the time to get started.

A lot of people joke about Christmas in July, but honestly, it's the BEST time to start planning for holiday sales. You've got plenty of time to wrap up your book details, strategize marketing and sales, and give yourself a nice head-start for a stress-free experience.

First, let's talk about understanding lead-time for products
Different products take different amounts of time for printing and production. Here are some examples of standard lead times for a variety of products we product – and why it's important to factor lead times into your holiday sales plans:
Paperback books: 5 days
Softcover spiral bound or saddle-stitched books: 5 days
Card decks: 5-10 days
Custom printed tuck boxes for card decks: 10-12 days
Hardcover books, planners, journals: 4-6 weeks
Custom printed corrugated boxes for VIP, membership and mailing: 10-15 days
SCENARIO of a Hardcover Daily Planner Launch: If you're thinking of a Black Friday launch for a hardcover planner, for example, you would need to begin printing October 19 in order to ship orders on November 30. Let's get those products you want to launch and sell in the 4th quarter into the queue as soon as possible now, so we can minimize the stress of year-end and the holidays.

Shipping During the Holidays
Another element to factor into your holiday launch strategy is the possibility of extended shipping times – especially during this upcoming holiday season. Many shipping companies are struggling to maintain normal schedules during these uncertain times, so it's a good idea to factor in the possibility of extended shipping times for holiday product launches.

Holiday Book Sales Timeline

AUGUST
Finalize your book manuscript and send it to an editor to make sure it's ready to go.
Start gathering details such as print quotes, shipping timelines, etc.
Assemble your self-publishing team. Some people you might need include: Designer for the cover and interior formatting; Printer and publisher (like Vervante), Technical support for sales pages, shopping carts, etc,; a book launch expert or project manager; Launch "squad" made up of friends and colleagues who will provide early reviews and help spread the word.
SEPTEMBER
Upload print-ready files for the book and order sample copies for quality and proofreading checks.
Coordinate with Vervante for your book retail listing: Amazon, Vervante Bookstore, or your own shopping cart. Vervante can list your book for sale on Amazon and add it to the Vervante Bookstore online (free for Vervante authors).
If you sell from your own website, start working on your landing and sales pages, set up shopping cart, plan marketing strategies.
OCTOBER / NOVEMBER
Put marketing plans into action. Announce special promotions, early bird sales and specials. Attend book signings. Promote, promote, promote!
Boost your book launch by creating complementary products that will get attention and ignite interest.
Check out these ideas: Creative Ways to Launch a Book
DECEMBER
Confirm Vervante holiday shipping deadlines.
Attend book signings. Continue promotions, especially for New Year / 2021 products.
Announce surprise last-minute deals.
JANUARY
Continue to promote New Year products.
Look back at your holiday sales experience, making notes about what worked (and what didn't) to help with next year's plans.
Questions? Let us help you make the most of your holiday sales by emailing us at sales@vervante.com or scheduling a phone call at https://vervante.youcanbook.me/.