Lower Costs by Storing Products & Bulk Orders with Vervante
by Vervante •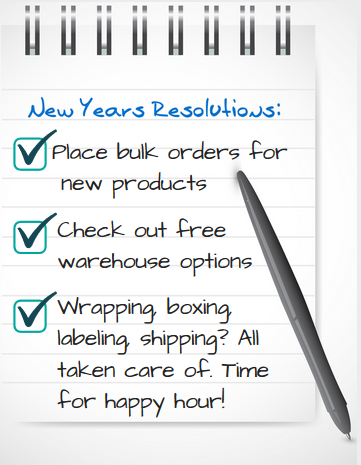 A New Year means new exciting plans for your business. And likely a wish list of great products you'd like to create to go with them, right?
We've got the products, oh yeah, but we've also got a few neat tricks to share for cutting costs, streamlining your new offerings, and giving you some much-deserved breathing room. Let's talk about Bulk Orders, Warehouse Storage, and full-service Fulfillment services.
Bulk Orders: The more you order, the greater the discount, so be sure to consider bulk orders when planning for product launches, large events, or even long-term promotions. Even if you're not sending them out right away, our warehousing services (see below) set you up for a win-win situation. Lower printing costs, storage, and quick, professional fulfillment when you need it. Remember, bulk orders aren't just for books – we can also print large orders of CDs, DVDs, journals, bookmarks, cards, etc. Check out this article for details about bulk ordering.
Warehouse Storage: We offer storage and inventory management in our modern, secure warehouse, keeping them safe and sound until you're ready to send them out into the world. Plus, if you've got extras that you'd like packaged with your products, you can send those to us, too. Our clients send us everything from nutritional supplements (we're FDA-approved!) to t-shirts, bike pedals, juicers and blenders, you name it. Once they are ready to go, our professional fulfillment services take over.
Full-service Fulfillment: No matter where you or your customers are, if we have your products printed and in stock in our warehouse, we can assemble and ship your books or products within 24-48 hours all year long. Save time, money, stress!
If you are interested in our bulk printing, warehousing or fulfillment services, contact sales@vervante.com to get a quick, free quote or to start your project right away.