Unlock Your Deck Dreams and Share your Card Deck in a Digital Format
by Vervante •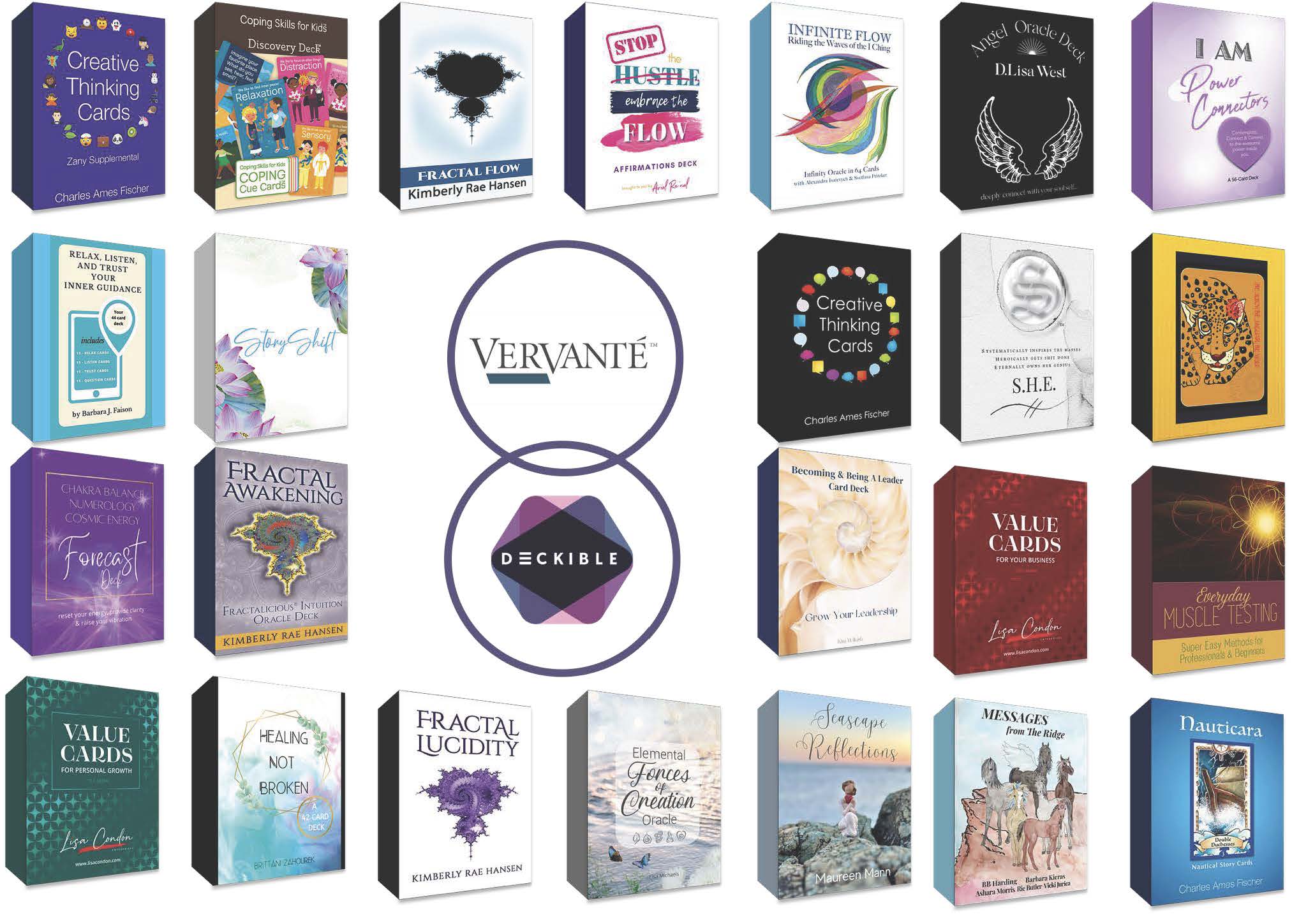 What Is Deckible? It's like Kindle, but for card decks. Deckible is an app where you can upload your card deck and customers can view or purchase a digital version of your deck through the app. You make money each time your deck is sold.

Why Use Deckible: Reaching new people is hard/expensive. Deck owners need budget-friendly and effective ways to find new customers. Plus, we live in a world where people have their phones all the time and buying items through apps is a proven way to sell.

How Does It Work? Deckible provides a fun, tactile app for IOS/Android. You can upload your card deck to Deckible and sell customers a digital version of the deck. Customers new to you are more likely to try your deck out, (the lower app price draws them in), they are more likely to share your deck with friends (increasing exposure to new audiences practically throughout world) and you'll sell more decks both digital and print versions.

Deckible provides a new way for customers to find you, see your cards, and become loyal fans. Customers who already have the printed version of your deck will love the ability to buy a digital version too, so they can access it easily on-the-go. People who start with the digital deck will often move on to buy the print version as well.