Awesome new add-ons that will inspire your next planner
by Vervante •

Are you ready to check out the majority of our add-ons in our 2023 Planner?

Looking for inspiration to create your new or next planner? We've added most of our add-on options to our 2023 planner.
Foil stamped front cover
Soft touch lamination
Printed end sheets
Glued pockets
Ribbon marker
Perforated cards to be shared or used as motivation or inspiration
Horizontal format for weekly spreads
Kiss-cut stickers
Die-cut tabs with clear mylar on the tabs
Foil-stamped snap-in bookmark
>>You can order a sample here, look inside here, and download the print files here.

Flexibility with high-quality foil stamped overlays
Using foil-stamped overlays on frosted poly covers gives a premium and elegant look to your product. We can create stunning covers with intricate designs and metallic accents without incurring the costs associated with producing hardcover planners. The overlays provide a cost-effective solution while still delivering high-quality.

We used the same butterfly image from our 2023 hardcover planner and foil stamped a frosted poly overlay. Plain or foil stamped poly overlays can be added to softcover products. They provide a layer of protection while adding a touch of elegance and luxury to the product.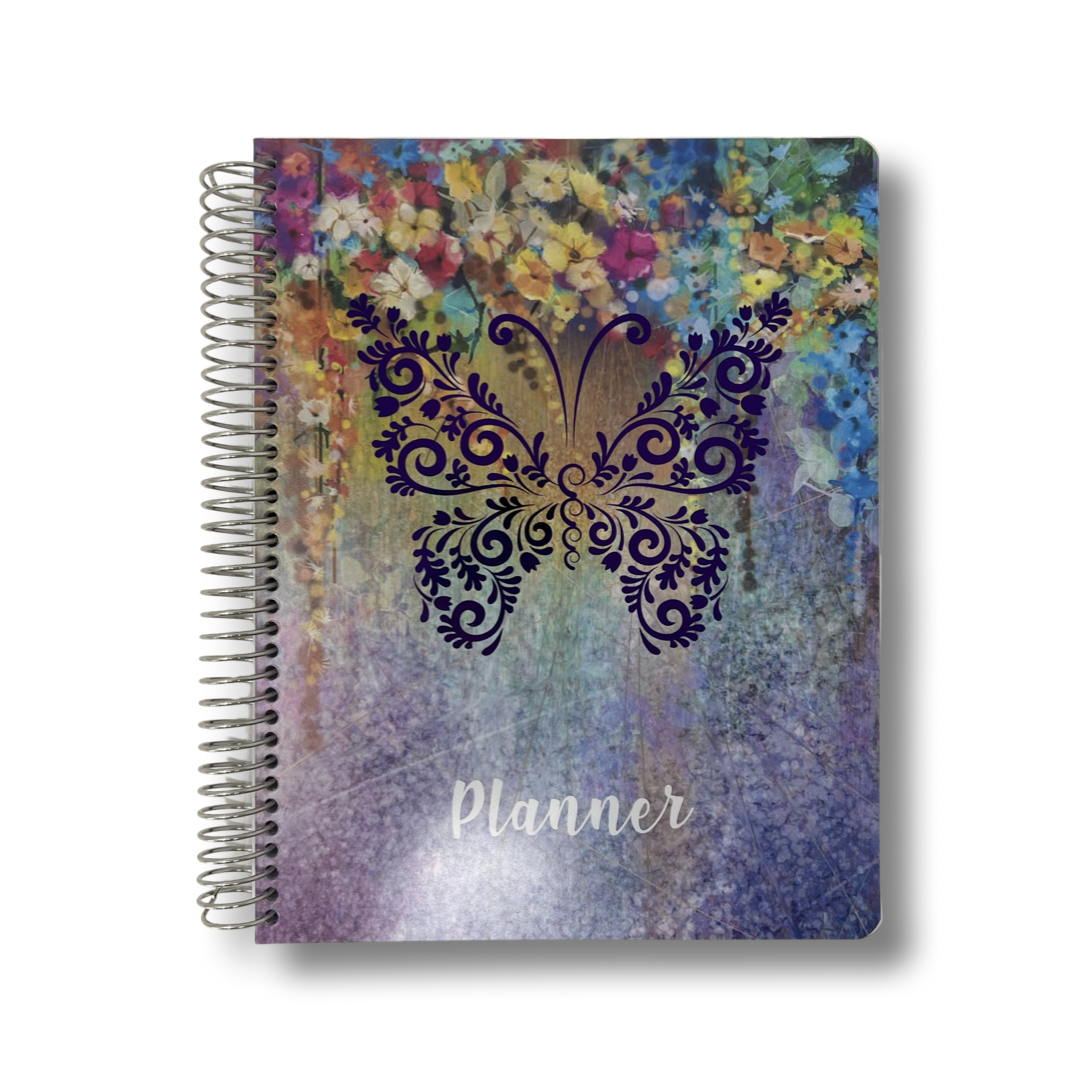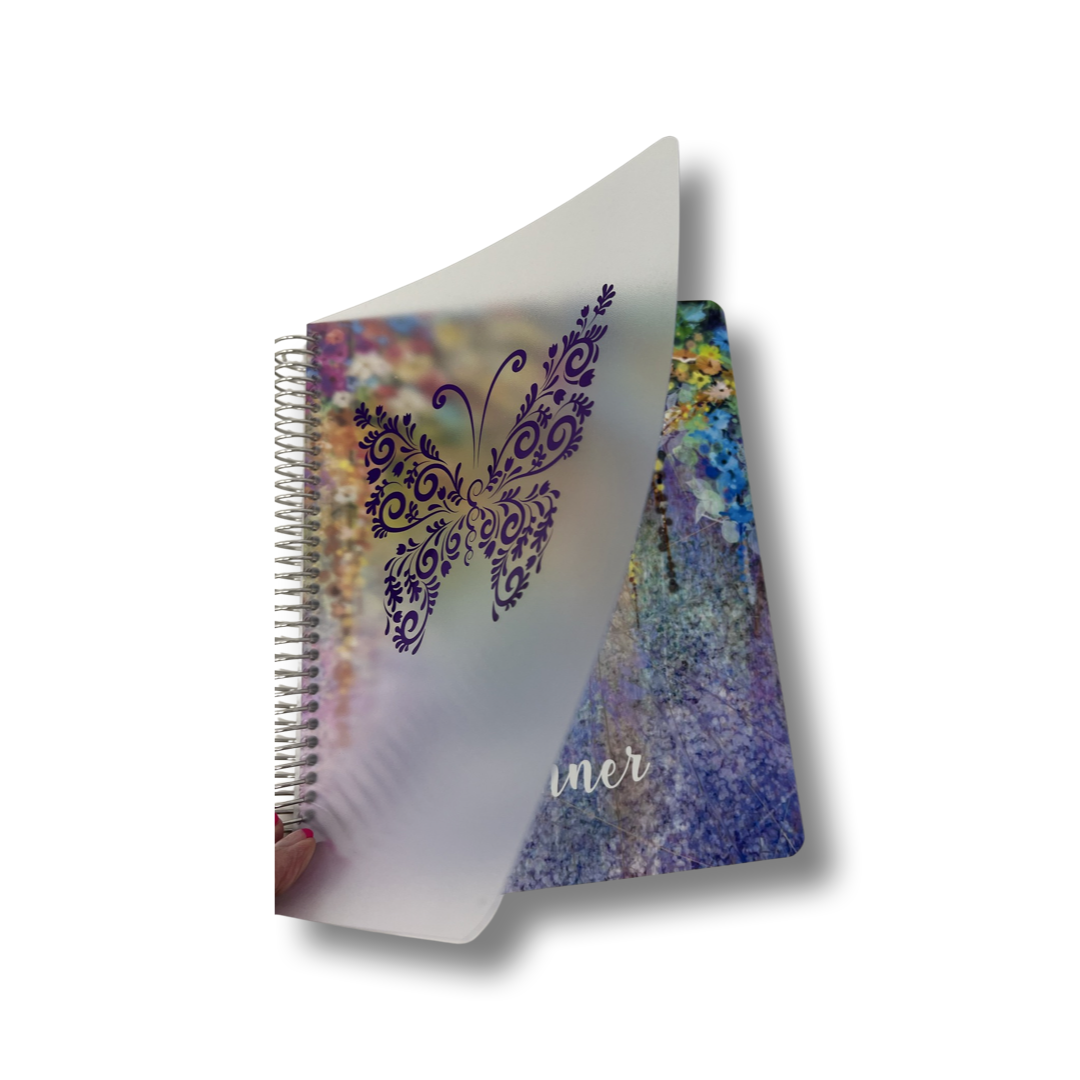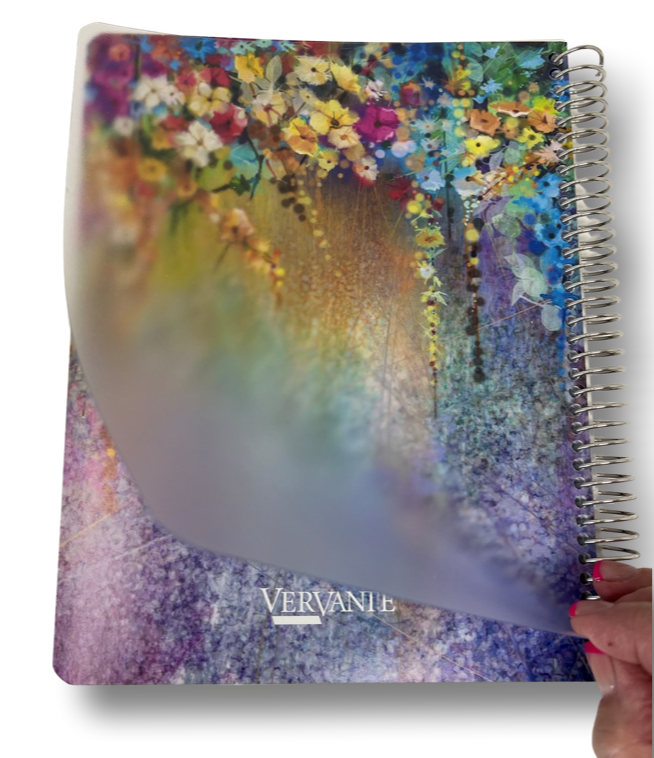 We have a samples available here and print files can be downloaded here.

Our team is here to help with suggestions or provide information about any of our products and services. Please email customerservice@vervante.com and let us know how we can help.