Author Bios that help you reach more readers
by Vervante •
If you have books or products listed in the Vervante Bookstore, you can now create an author bio page and add a photo. This feature can help you reach more readers by sharing the most up-to-date information about yourself and your works. If you have multiple products listed in our bookstore, all your products will be linked and displayed on your Author Bio page.
How do you create an Author Bio?
To create your Author Bio page:
Log into your Vervante account and scroll down to the Profile section.
Click on "Update my Profile."
At the bottom of the page there is a field to add (or update) your bio.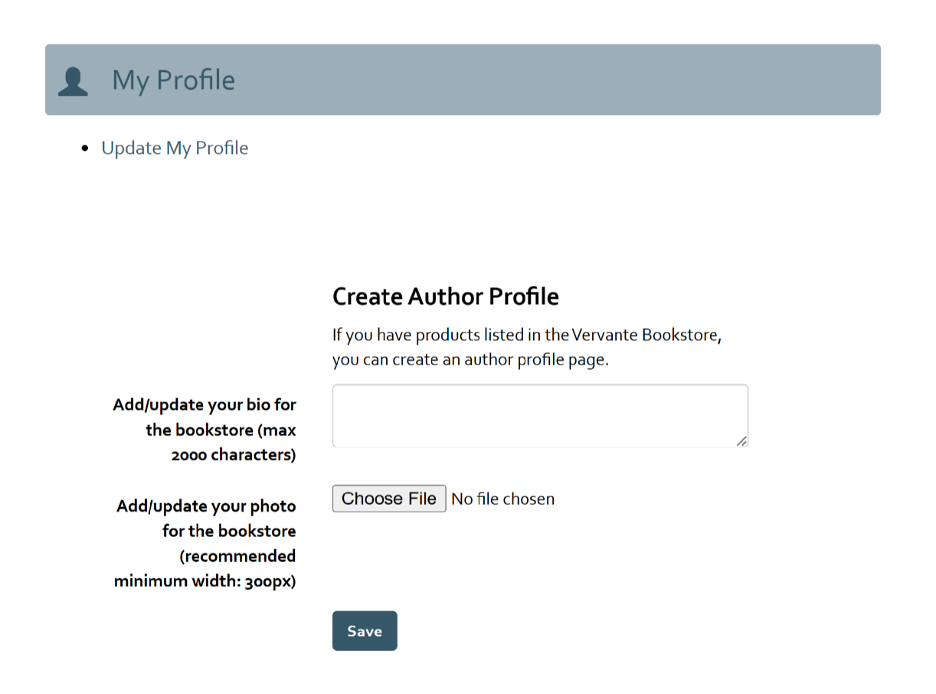 You can even upload a photo!
>> You can update this information anytime to keep it fresh.
Here are a few examples of customer bio pages:
James Smith – See it HERE
Carrie Pierce – See it HERE
Pamela Openshaw – See it HERE
Melanie Beckler - See it HERE
Please let us know if you would like to sell your products in our Bookstore, or if there is anything else that we can do for you.
You can reach us at customerservice@vervante.com and we'll be happy to help!