Card decks and booklets that make a statement
by Vervante •
You can make money creating and selling custom card decks.

Complete Flexibility
We will print your decks any card size and with any number of cards. You design the cards and send us the print ready PDF. Each card in the deck can be different or have a common design, the price is the same.

Small booklets & instructions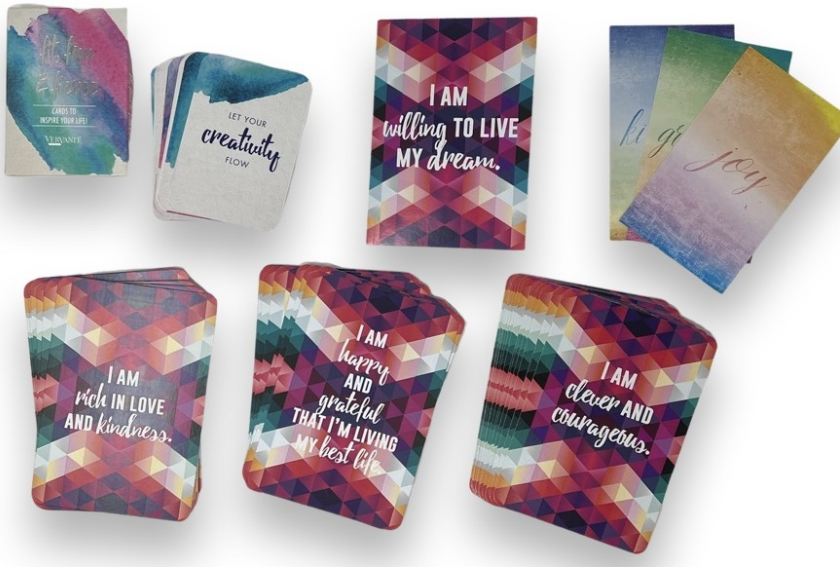 Did you know that we print booklets the same size as the cards to accompany the deck? If you want to include instructions or a guidebook with your card deck, no problem. We can print a folded instruction card or a small paperback book depending on the number of pages.

Ideas for adding instructions or guidebooks:
Add an extra card to the deck with instructions.
If you have more content than a card, create a four-panel instruction document that we print and fold to the size of the cards.
If you have 8-52 pages we can can print and bind as a saddle-stitched booklet.
If you'd like a small book, 20+ pages can be a perfect bound book.
The companion book, booklet or instructions can then be packaged with the cards in your choice of packaging. If you want a custom printed tuckbox we'll provide you with the template to accommodate the cards and booklet. Or we can shrink wrap the cards and booklet and package them in a drawstring bag.

Whatever you need, just let us know.

>>Learn more about how to create your custom card decks and ideas for how to utilize them here.

NEW & UPDATED SAMPLE CARD DECKS
We have updated our sample card deck package to now include:
A new deck containing 60 total cards. These cards are printed on 16 pt coated cover stock. 15 of the cards are printed with matte UV coating, 15 with gloss UV coating and 30 with no coating.
A 12 page saddle-stitched booklet.
Packaged in a clear tuck box.
The sample package also contains a deck of 34 cards printed on our standard 12 pt coated cover stock and are packaged in a custom printed tuckbox with foil stamping.

Order a sample package containing our newest card deck samples HERE and check the new video HERE

Contact us at customerservice@vervante.com if you have any questions, ideas or need any help creating your card deck.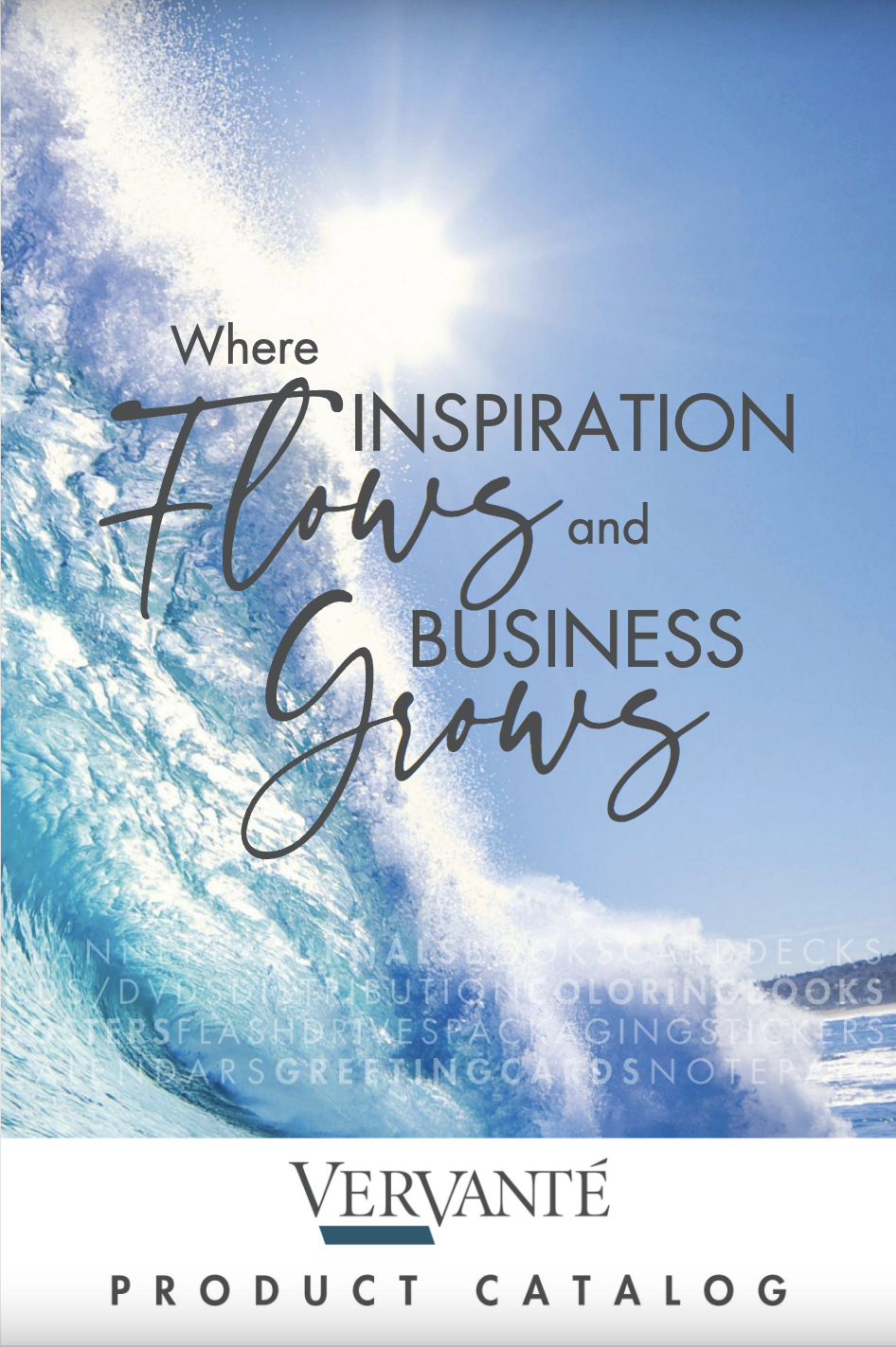 UPDATED PRODUCT CATALOG Take a look at our current product catalog here for new products and options or to just get inspired.