Layflat binding allows your books to lay truly flat
by Vervante •
We are always looking for additional products and services to offer based on your requests! We are thrilled to announce that we are now offering Smyth sewn layflat binding.

If you are looking for a hardcover planner, book, journal or coffee-table book that opens and lays flat for easy use or reading, we can now print and bind this for you.

Why is Smyth sewn so special you may ask?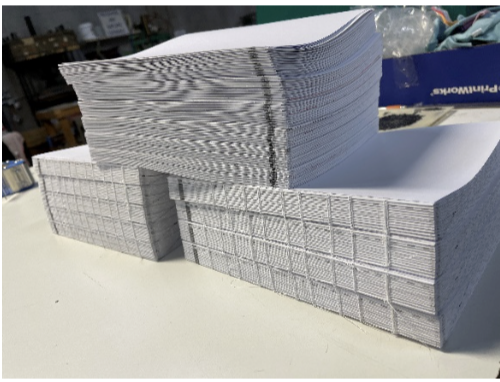 Traditional hardcover books are printed, glued along the spine, and then placed inside a hardcover case. With this method you get a bit of curl into the gutter due to the glued spine. Smyth sewn binding lays completely flat. We print the pages in signatures (usually 16 pages), sew these mini booklets together, apply a fabric backing to the spine to securely hold the pages in place and then bind the content in a hardcover case. Here's a quick video of how the mini booklets are Smyth sewn, and then we end up with stitched booklets that are bound into books.

Why choose Smyth sewn for your product?

This binding method is the highest quality book binding available. Smyth sewn books are durable and beautiful. This type of binding can endure daily or regular usage in a product such as a daily planner or journal. This binding is also tamper proof because you cannot remove just one page without damaging the entire book.Due to the nature of the binding, this is not an ideal option for short runs and usually isn't cost effective for orders of less than 100.

Best uses for layflat bound books?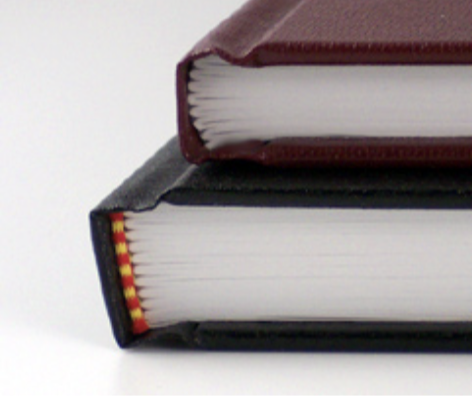 Planners
Journals and notebooks
Coffee table books
Textbooks
Any hardcover book where you want a true layflat binding either for ease of use or to display beautiful art or images.
You can see the difference between traditional casebound books and layflat bound books and how it can work for you and your products HERE.