What is the difference between print on demand and drop shipping?
by Vervante •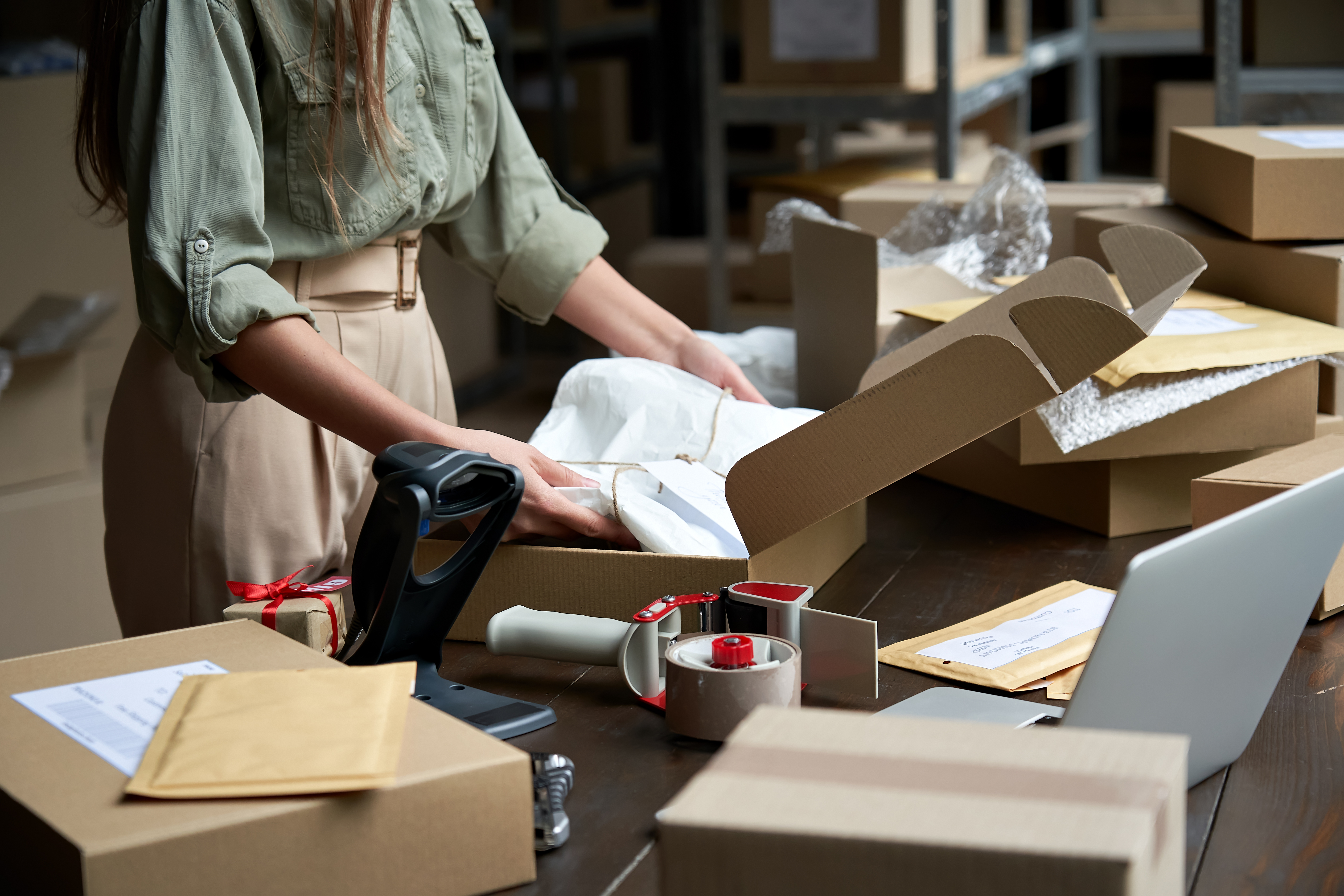 "What is the difference between "print on demand" and using bulk printing and then drop-shipping? BTW, what does it mean to "drop-ship" something?"

If you've ever wondered the same thing, we get it. In fact, we've been hearing this question a lot lately, so we wanted to give you the scoop on how these two different types of printing and fulfillment work.

What is Print On Demand?
Print on demand (POD) uses both digital and inkjet printing methods to print books and other products only in the amount needed, when they are needed. Here's how Print On Demand works:
An order is placed for a book or other product.
We print the exact amount ordered.
The order is then shipped to the customer.
You only have to pay for printing when an order is placed.
Here are two scenarios to illustrate how this works:
If you list your book for sale on your website and a customer orders one book, we print one book and ship it to your customer.
If you have a speaking event coming up and need 25 books, we will print 25 books and send them to wherever you need them.
How does Bulk Printing work?
When it comes to bulk printing, the more you print, the lower the price per product. Bulk orders are perfect if you:
Are planning a big book or product launch
Are headlining an event and plan to make an offer from the stage
Have products for workshops and programs that enroll throughout the year
Travel often, giving presentations and offering back-of-room sales
Anticipate extra sales from joint ventures or media appearances
Minimum Order Quantity

We're often asked: "What quantity do I need to order to get bulk discounting?"

When discussing bulk orders, it's important to understand Minimum Order Quantity, or "MOQ." Minimum Order Quantity refers to the fewest number of units required to be purchased at one time in order to place an order. The main reason for minimum order quantity is due to the upfront fixed costs associated with setting up a custom print job. Minimum order amounts can vary as well, depending on the product.

The deciding factor on whether you can use Print on Demand, or MOQ Bulk Order printing, depends on the type and complexity of product. We've created a graphic you can see here that lists many of the products we provide and whether they are POD or MOQ. For example:
POD: Card decks, paperback books, notepads, and saddle-stitch booklets
MOQ: Hardcover planners and books, kiss-cut or die-cut stickers, and anything with foil stamping or wire-o binding
You can see and download this graphic from our website Expert Guides page, or download it directly by clicking here: POD vs. MOQ

The MOQ for hardcover products is 25 and we offer quantity discounts for orders of 25 or more. To find out what the minimum order amount is for other types of products, please reach out to us either using the "Get a Quote" link on our website, or by emailing customerservice@vervante.com.

Bulk Order Drop-Shipping
In order to take advantage of lower pricing per product, many of our customers choose to have their products printed in bulk and then stored in our warehouse until they need them. Drop-shipping is what happens when we receive notification that 1 or more of those products need to be pulled from inventory then sent to a customer. For every drop-ship order, we charge small order and pick fees to cover the cost of the shipping package/box and the labor to pull the item from inventory.
Here is how it works, step-by-step:
Products are printed in bulk and stored in our warehouse
We receive a fulfillment order for your product.
We pull that product from inventory and drop-ship it directly to your customer.
Which method is best for you? The answer depends on your budget, your business, and which way works best for getting your products where they need to be. Our team is happy to help you figure out which is best for you, just email us at customerservice@vervante.com.

We hope this helps clarify the differences and benefits for both Print On Demand (POD) and using Bulk Printing with Drop-Shipping. If you have any questions about using POD, Minimum Order Quantity discounts, or bulk printing, storage and fulfillment services, we're here to help.