How to start your own subscription boxes
by Vervante •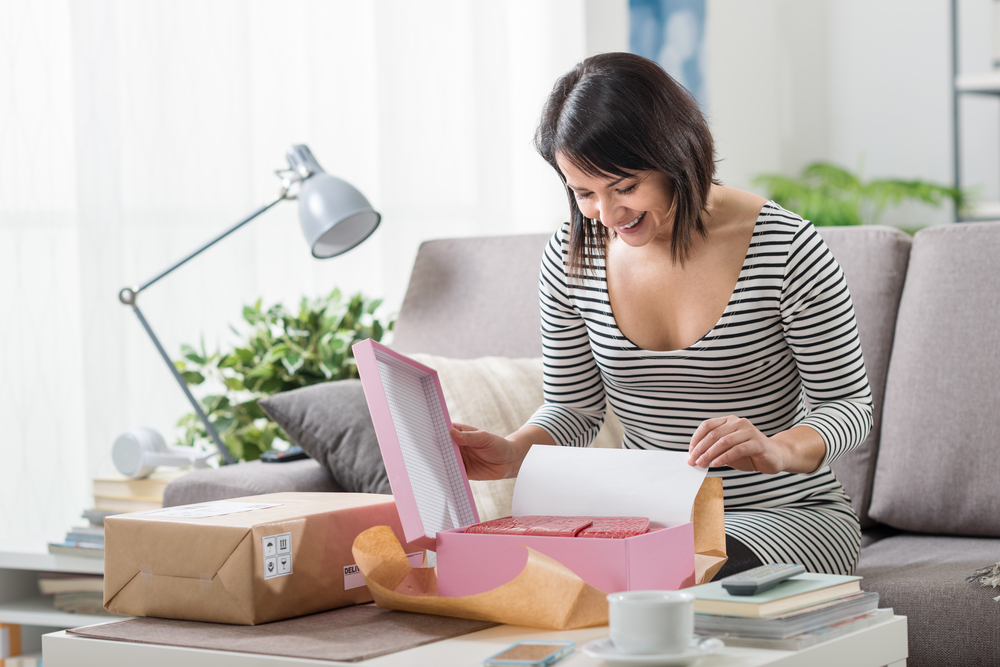 Have you ever watched an unboxing video on YouTube or Instagram?

The suspense as a delivery box is opened… the drama of slowly peeling back layers of tissue paper… the surprise and fun discovering all the goodies inside!

It's no wonder that people are hooked on these videos. It's fun to receive a package, but it's a much more exciting experience when it contains so much more than expected.

Special packaging like this goes by a number of names: Subscription Boxes, VIP Boxes, Book Launch Boxes, Planner Debut Boxes … but the name doesn't matter. What matters is creating a way to deliver your products in a bold, captivating, and memorable way.

You can use this idea for everything from book launches and product debuts to special events and VIP deliveries. Any time you want your customer to feel extra special, VIP Boxes are guaranteed to get the job done.

The beauty of this idea is that it's very customizable. You can create as much as you want, add any products you like, and customize the design and details. Here are a few ideas to get you started:

STEP #1: Start with one core product – then add some extras: Choose items to add to your box that will complement the product ordered, or that will add value to the event or program your customer signed up for. Some ideas are:
Wallet card flash drive
Custom card deck
Golden tickets, coupons, or bookmarks
Athletic accessories (fitness bands, supplements, etc.)
Notepads / Notebooks / Journals
Pens, Pencils, Stationery
Stickers
Tote bags, pouches or pencil cases
Calendar or planner
STEP #2: Add a personal message: Create a card with a personal welcome message from you. Include instructions for use, affirmations, mission or mantra statements, contact information and anything else you think would be useful and elevate the experience. This will be the first thing people see when they open the box and you want to make a great impression.

STEP #3: Think about presentation: Do you want the products nestled inside layers of colorful tissue paper? Add a touch of glamour with confetti? Carefully position in shredded packing paper or bubble wrap in colors that match your brand? Take a look at unboxing videos for similar products to yours for ideas on presentation, then let us know what you'd like to do.

STEP #4: Choose your box size: Select a box size that is appropriate for the number of products inside. You want everything to fit snugly
with just enough room for packing material so items inside won't rattle around and your products will arrive safe and sound. (We can help you choose the right size.)

STEP #5: Customize your box: A great design makes a great first impression for your customer. And it lets them know that something truly special is inside. There are two types of
boxes you can choose from. We can print a custom box, like the one pictured here, or we can use a white hinged standard box and print custom labels or stickers for the lid and inside the box.

Our standard white hinged boxes (also at right) are great for on-demand or lower volumes. Both are great options for delivering your product with your branded message in a super-special way.

STEP #6: Warehousing, fulfillment and shipping: Special boxed items like these involve multiple parts that need to be assembled, packaged and delivered just right. Here at Vervante, we provide the resources and services you need for all types of boxes – for special launches, monthly subscriptions, seasonal or annual programs, special events and more – with storage, assembly and shipping that fits what you need.

If you're ready to create a box that provides an extra special experience for your customers, we can help. Start by sending an email to sales@vervante.com for a free quote. Let us know the products you plan on using, the box size and anything else you want for this project and we'll help you get set up. Better yet, put your head together with our CEO, Cindy Tyler, and she'll provide the advice you need for the box you want to create. (Schedule a phone call by clicking here)

Here's to creative ideas that make someone's day!