How to add great photos to your Amazon listing
by Vervante •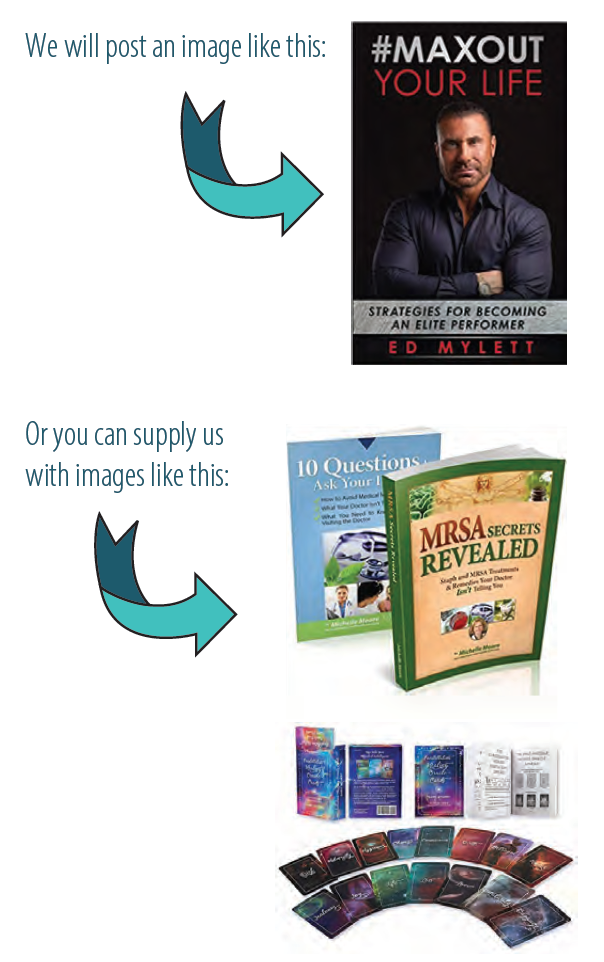 We're very excited to share with you today a new expert guides now available on our website Expert Guides page. It's free, easy to download and print, and we can't wait for you to see it.
New Free Guide:
Amazon Images & "Peek Inside" Feature
This expert guide shares how to provide images for your listing, and how to add a popular feature that shoppers love. We can use single images of a book cover, or we can use designed images (like the one here with multiple products).
We can also help you set up something similar to Amazon's popular "Look Inside" feature so customers can get a taste of the book or product you're offering for sale. We offer this service for both Amazon and Vervante Bookstore listings, called "Peek Inside."

You're invited to check out our new guide, recently posted to the Expert Guides page on our website, for details. If you'd like to set this up for your listings in Amazon or the Vervante Bookstore, just following the easy direction in the user guide. And we'll be here at customerservice@vervante.com if you need any help.
You can view and download this guide, and many others, on our Expert Guides page on the website.