Step by step guide for creating a custom card deck
by Vervante •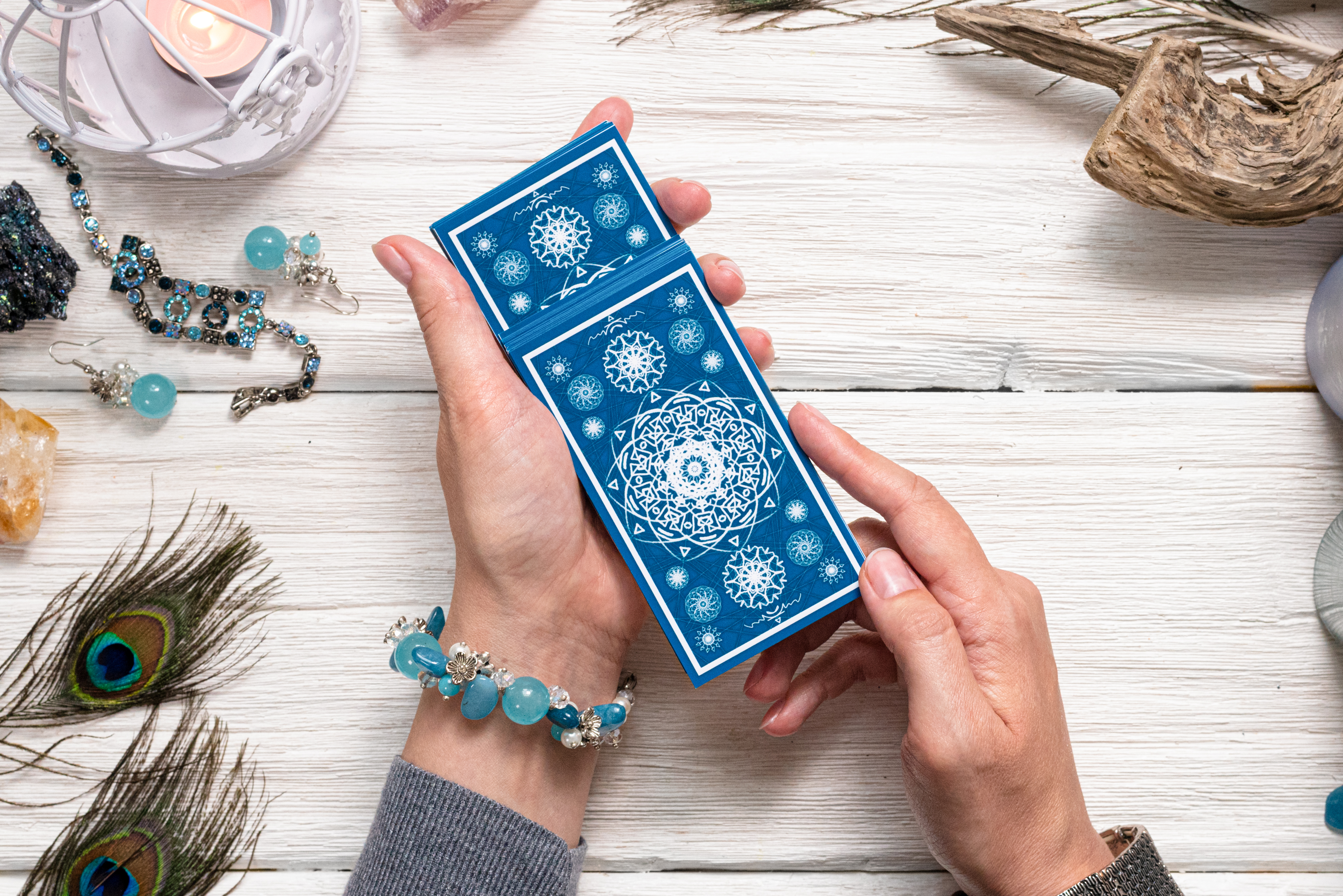 Card decks are a very popular product, with many Vervante customers creating their own versions to use for so many fun and valuable ideas like tarot, recipes, fitness, mantras, study guides, writing prompts, daily prayers, and more.
We know you love card decks. We've shared lots of ideas in the past for creating and using card decks, and now want to talk about the step-by-step process to follow for creating a card deck of your own.

Step #1: Card size and specs
First, you need to decide your card's physical specifications. When we say custom, we mean it, and offer lots of variations you can use to create the perfect card deck for your purposes. We can print card decks:
In any size
Any number of cards in each deck
Variety of paper options
With square or rounded corners
Each card can have unique designs on either side
Color or black & white (or both)
Step #2: Get a Quote
Use the "Get a Quote" link on our website home page or send an email to customerservice@vervante.com sharing the specs for your new card deck to receive a free quote for printing and production costs. If you send an email, please include the following information:
Size of cards
Square corners or rounded corners
How many cards in the deck
Color, black-and-white, or a combination of both
Step #3: Design
Now it's time to create your card deck masterpiece. You can hire a professional graphic designer, or you can do it yourself using a program like Canva. If you need a template to work with, we offer free downloads from our Templates page for card decks and tuck boxes. (Be sure to click on the small PDF icon on the list to access the template.)

Step #4: Sending print files
Once your design files are ready, you can upload the print-ready PDF to your Vervante author account. For card decks, we need one PDF for the entire card deck. For example, if your card deck consists of 40 cards, we need an 80-page PDF. Once you have your print files ready you can upload these from the Send Files link via your Vervante Author Dashboard.

Our team will download the files, review your specification document and let you know if we have any questions. If there are no issues with your files, we will add the card decks to your Vervante Author Account. You will receive an email notifying you that your card decks are now available for ordering.
We have an expert guide detailing these steps and more, "How to Create Custom-printed Card Decks," on the Vervante website Expert Guide page.
You can also watch videos with card deck ideas and instructions on the Vervante Video Vault page.
Step #5: Packaging & Presentation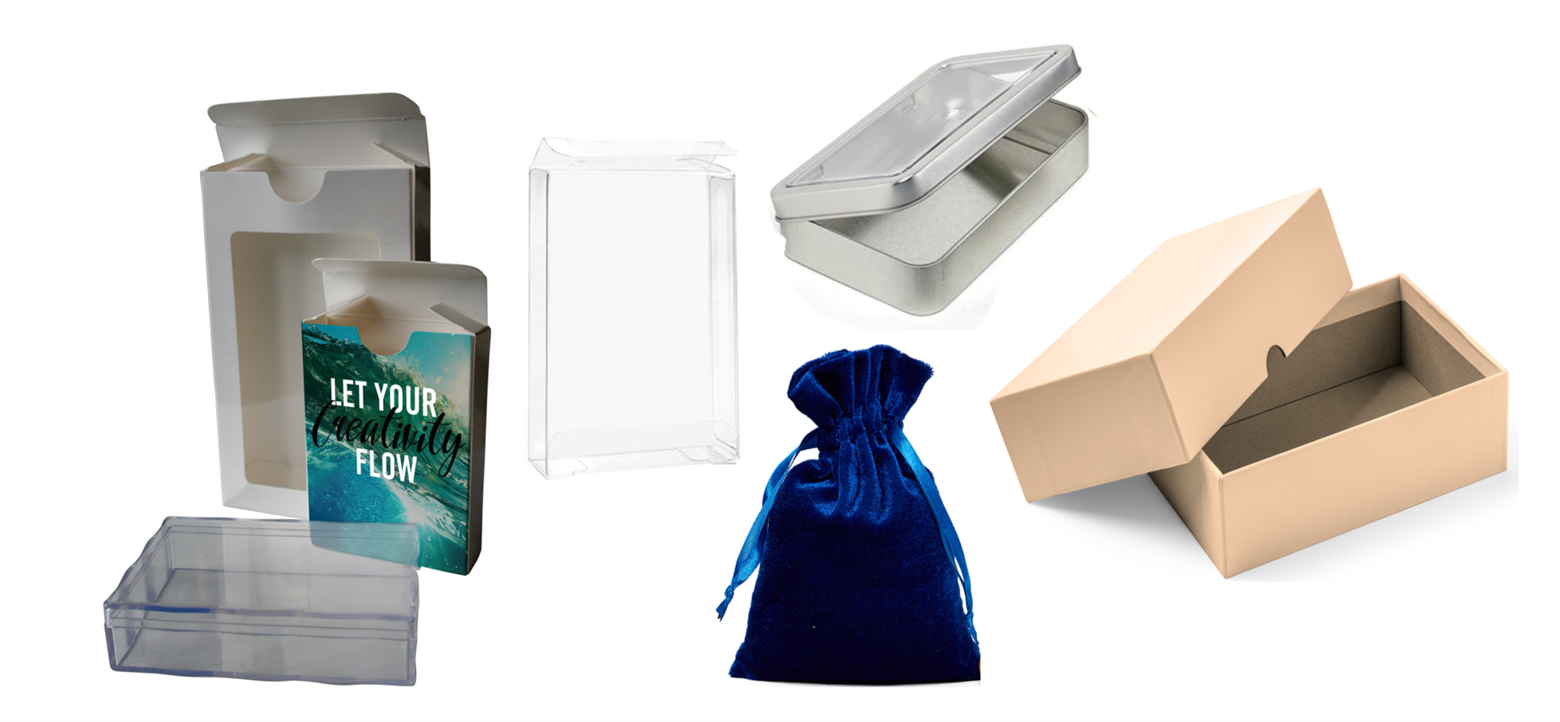 Great card decks deserve great packaging. We can package and present your custom card decks in unique ways that increase their value in the eyes of customers.

Packaging ideas:
Custom printed tuck box
Custom printed rigid 2-piece box
Plastic "pop up" box
Cello sleeve
Ring
Drawstring bag
Metal tin
Plastic envelope
The custom printed boxes are available in minimum order quantities of 250. You can send us drawstring bags, metal tins or other creative containers for card deck presentation and storage. For an even more creative presentation, you can send us items such as crystals or stones that can be packaged and shipped to customers with the cards.

Need to include instructions or a guidebook with your card deck? We can do that too. We can print small perfect-bound or accordion-folding instructional booklets the same size as your deck to fit in the same packaging.

If this has inspired you to create your own unique card deck, we're here to answer any questions and help you get started right away. Just email us at sales@vervante.com or schedule a phone call with our publishing experts by clicking HERE.