How to create high-quality adult coloring books
by Vervante •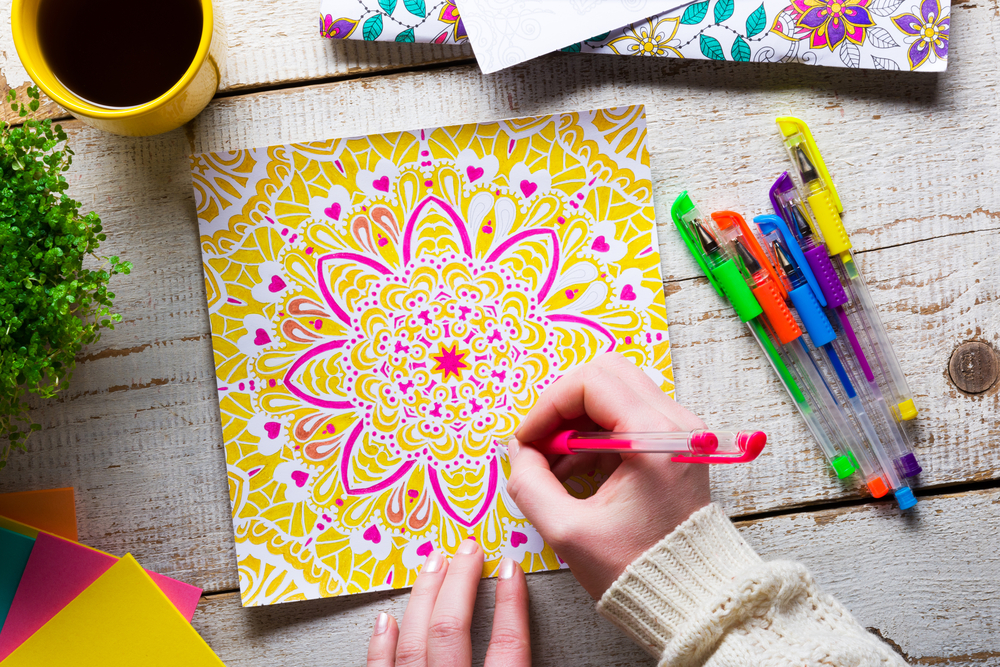 Adult coloring book popularity has skyrocketed the past couple years, and shows no sign of slowing down. That's why it's the perfect time to make your very own coloring book.
If you like the idea of creating a high-quality coloring book - for adults or for kids - here are 7 steps to help you get started:

TIP #1: Paper thickness: Coloring books can be printed single-sided or double-sided. If you choose to print double-sided, a thicker-weight paper won't bleed through. We recommend 28# paper.

TIP #2: Perforated pages: Give your customers the chance to show off their work by perforating the pages so they can easily be removed and shared.

TIP #3: Create an experience: Help your coloring book to stand out from the crowd by offering a complete experience by including complementary products like coloring pens, stickers, blank journals for doodling, postcards, CDs with soothing music, etc.

TIP #4: You don't need to be an artist: If your artistic talents don't go beyond sketching stick figures, no worries! There are thousands of royalty-free stock images available for purchase online that can be used to create coloring books.

TIP #5: Spiral binding or saddle stitching are perfect if you want the coloring book to lay flat. We can creating coloring books using any binding you want, though, including saddle stitch and perfect bound.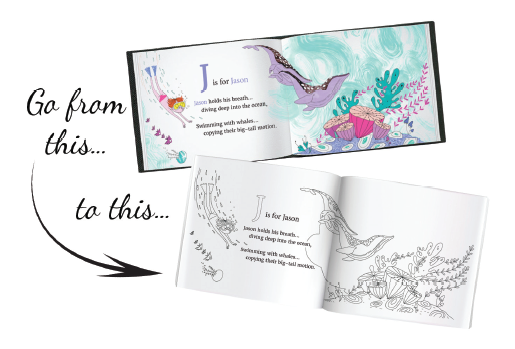 TIP #6: Children's books can be transformed into coloring books: Remove the color from illustrations in a children's book to create a coloring book. For adult coloring books, use images that continue the theme of your main book.

TIP #7: Turn heads by printing horizontally! Most coloring books are printed vertical, so creating one that is horizontal with spiral binding that allows it to lay flat will definitely make yours unique!

Excited about coloring? We are! And we're here to help you if you're ready to create, print and sell coloring books too. Here are a few things to inspire and help you get started:
Happy coloring!