Shipping during the pandemic
by Vervante •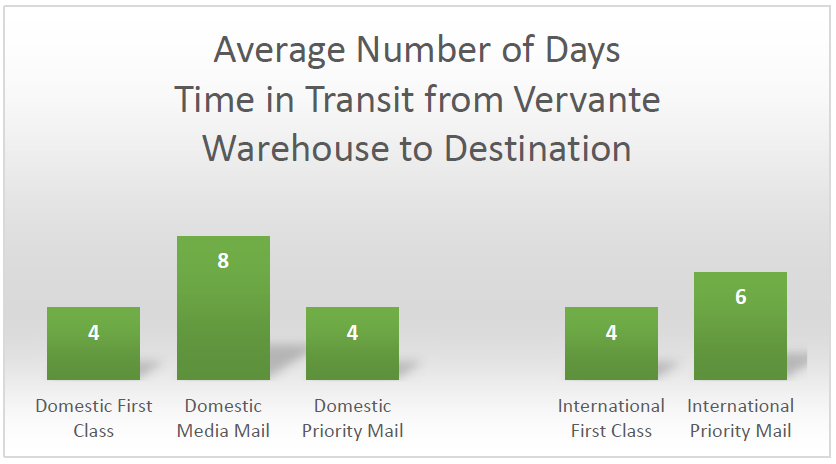 There's a lot of media and news swirling around USPS these days and how the pandemic has affected shipping rates. We've heard from many of you, so we checked our numbers to give you an idea of how shipping times are being affected. This chart shows the average number of days it took for packages to be delivered both in the U.S. and internationally using USPS services between June 1, 2020 and August 20, 2020.

Bottom line? Packages are still moving, but it's always good to include some extra time into your plans as the holiday and end-of-year sales season approaches.

For more information on shipping, postage and setting up your shopping cart click HERE. If you have any questions or need help, we're here for you at sales@vervante.com.