Don't want to deal with credit cards? No problem!
by Vervante •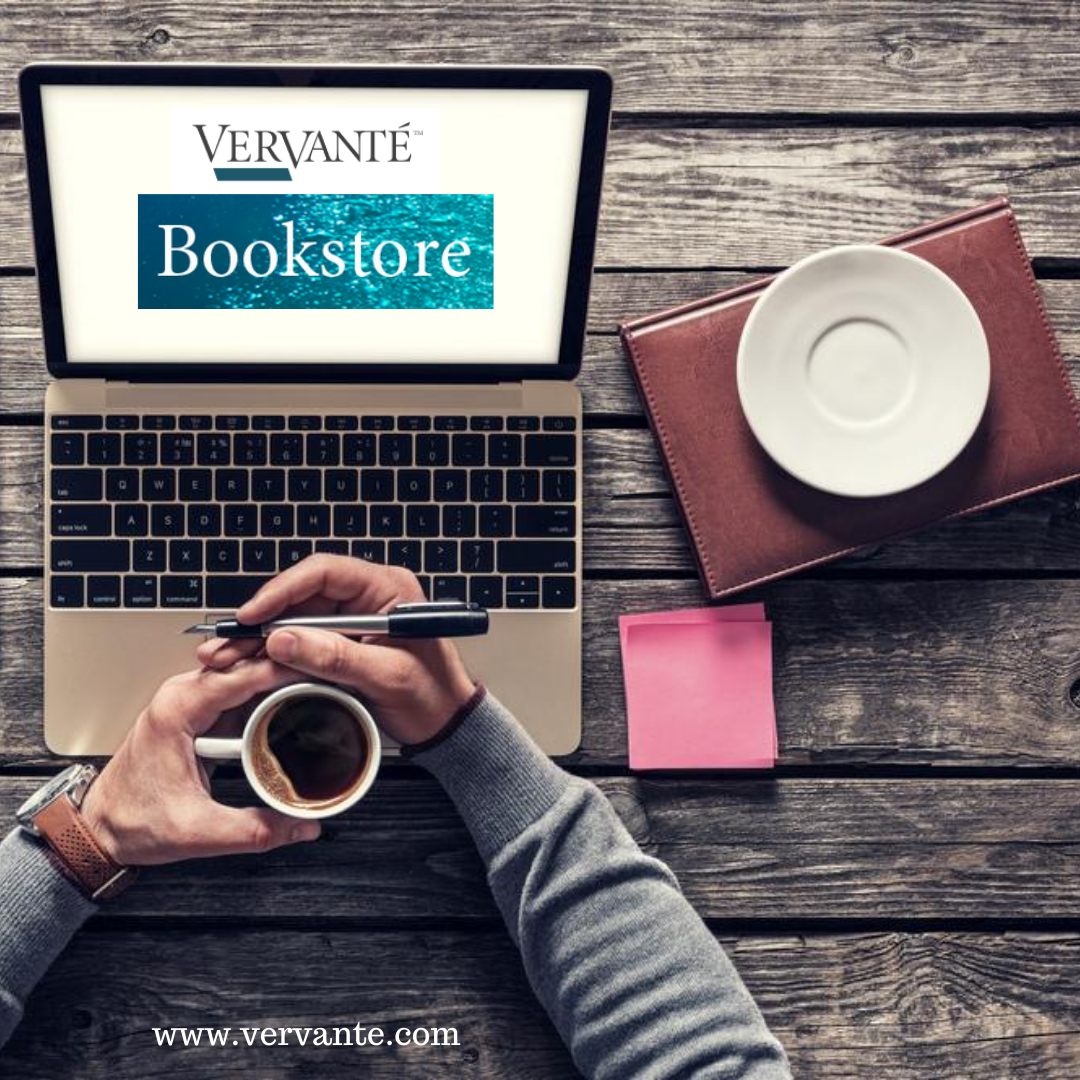 Recently we talked about the best methods for selling on Amazon, Etsy and your own website. Today we wanted to talk to you about another retail option that deserves your attention -- the Vervante Bookstore.

The Bookstore is an online storefront solution we offer exclusively to Vervante customers. It allows you to direct customers from your website or social media to your own product page in the Bookstore. We will process the credit card transactions and manage fulfillment and distribution.

This is a valuable option if you just don't want to deal with credit card processing and a merchant bank. All you need is a simple landing page and we take care of the rest.

Here are a few highlights of the advantages and rewards the Vervante Bookstore provides:
Online Storefront: Vervante authors can have product pages created for all their products
Author Bio Page: Similar to Amazon's author bio pages, connect with your customers by sharing your story.
Always In Stock: If you are using our print-on-demand (POD) services, your book or printed product is guaranteed to always be in stock.
Peek Inside: Just like Amazon's "Look Inside" feature, customers can see a sample of your book's interior.
Easy Sales Solution: You don't need to set up complicated shopping carts or sales pages, we handle that for you.
Database Growth: You have full access to your customer's data.
Higher Profits: You set the retail price for your product and pay us a 10% transaction fee. The buyer selects and pays for the shipping and postage. These are some of the best royalty numbers in the industry!
Full Access: You can login to your Bookstore account at any time to view activity, including customer data and email address.
Book Launch / Pre-Order Support: Planning for a big holiday launch? Debuting a new daily planner for the New Year? You can use the Bookstore for pre-orders. Shipping estimates can be changed to show pre-order status and expected ship dates.
How to set up your sales pages in the Vervante Bookstore

Log in to your Vervante author account on our website, then navigate to the Vervante Bookstore page under the Services Menu. On that page you will see information about pricing and sales, a calculator to help determine royalties, and directions for submitting books or products to be listed in the Bookstore.

Once your listing is ready, each product will have a unique URL that you can use to direct online traffic to the sales page. If you would like to revise the product descriptions or your author page, please send requests with the final, approved content to customerservice@vervante.com.

If you like the idea of simplified credit card processing, the Vervante Bookstore provides an easy, effective and streamlined way to connect with your customers and get your books and products where they need to be. For questions or help with using the online Vervante Bookstore, email us at customerservice@vervante.com or set up a call using our online scheduler.