Why Vervante is better than Amazon for creating planners
by Vervante •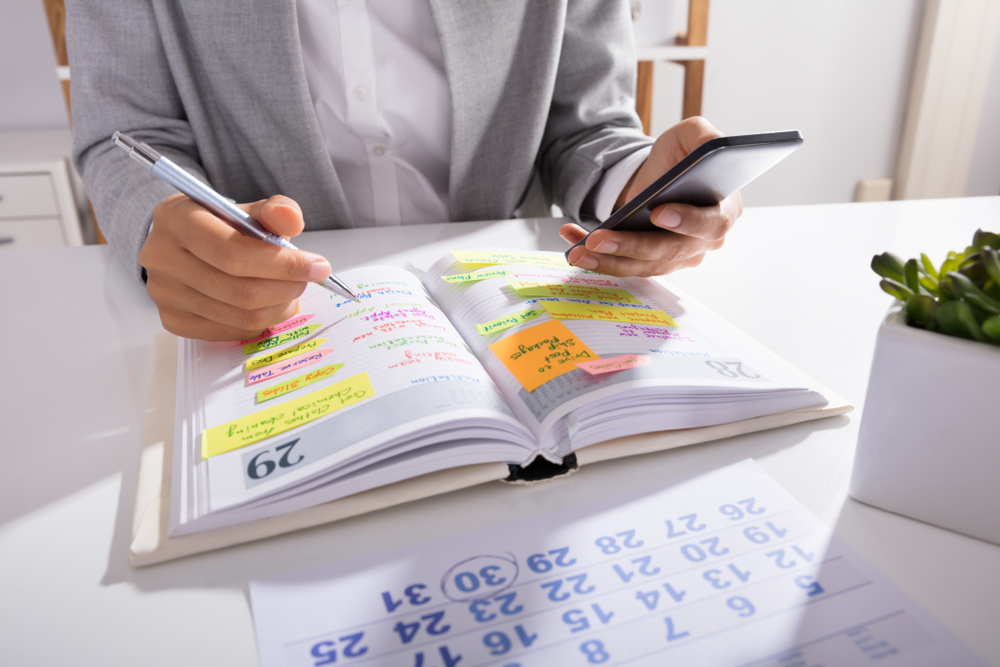 COVID-19 has created a lot of chaos and disruption in the world, and finding easy ways to organize and track tasks, home schooling, and all the changes in our lives is as important as ever. All of this might explain why planners are so popular right now, with an insatiable market filled with people who want the perfect planner for keeping their life, business, finances, relationships, food, fitness and pretty much everything else on track.

If you've ever thought about creating and selling your own planner, now is the perfect time. You can get a head start creating versions for 2021, or you can create undated planners that work anytime, anywhere.

Choosing the right publisher to help you create your planner is one of the first and most important decisions you need to make. Why? Because who you use to create your planners will affect how your planner will look and function in so many ways.

Many people make the mistake of thinking planners are just like books, so they turn to the brand most often associated with books – Amazon. And yes, Amazon is good with printing perfect bound books (the classic style with the glued binding), but planners aren't really books. Customers do not want a planner that is like a paperback novel. Planners must be functional and durable, which means a sturdy hardcover that will hold up to months of use, spiral or wire-o binding so they can lay flat and be written on, with tabs and pockets and stickers and all the extras that make them so unique and perfect.

When it comes to creating planners, here's a list of the exciting options we offer:
beautiful, durable hardcovers with printed covers, faux leather or linen
spiral and wire-o binding
no pre-set page sizes
custom printed die-cut tabs
mixed color and black & white printed pages
kiss-cut stickers
paper pockets
foil stamp
metal corners
ribbon markers
custom packaging
printed and shipped from our warehouse in the U.S.
If this gets you fired up to start creating a planner, we're excited too! We are here to offer guidance and support for every step, so please feel free to email or set up a call for your next steps.

Watch for a fun, new planner option we're announcing in the next few weeks!! We will be sending photos and a new video shortly. And, we'll be making our InDesign files available for a new 2021 planner available soon too.