Author Spotlight: Dulce Johnson
by Vervante •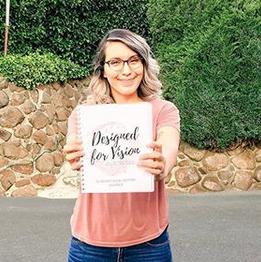 Once in awhile someone catches our attention for a number of reasons: their story, unique sales and marketing strategies, personality, or product. Today's spotlight shines on this Vervante author who checks off all those categories and more. Dulce Johnson dreamed of creating a planner and set out to accomplish that dream with no experience at all – and with a baby on the way. We're excited to share her story here (and you won't believe what happened on the day she launched her planner!).
Dulce's story
Q: Tell us the story of your planner
I had been using goal-setting vision boards at home for a few years, but couldn't find a planner that had everything I wanted, like an accountability section, to go with them. So I decided to make my own.
I had no idea how to do this when I started. I just started Googling like crazy, reading everything I could, with a lot of trial and error along the way. That's how I found resources I used for my planner, like Canva and Vervante.
Every step of creating this planner I've done on my own. I'm not a graphic designer, so that was a big learning curve for me. I reached out to Vervante and asked a lot of questions. I had no shame, figured I was just going to keep asking questions until I figured this thing out.
There was a lot of trial and error doing it this way. I had piles of printouts everywhere as I was developing it. I had to dig deep for creativity. I really had to step out of my comfort zone and push through.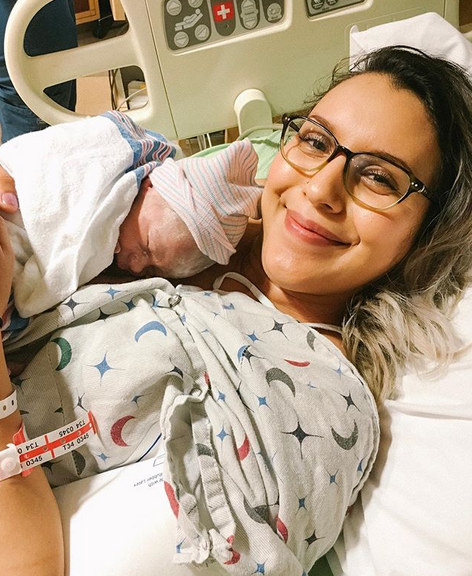 Q: What else was going on in your life at that time?
When I began developing my planner, I found out I was pregnant. I'd already set a timeline/deadline, but now I had to speed that timeline up to get the planner done before my due date. In addition to that, I had a full-time job, active in church, husband and a busy toddler getting into everything. I had to set my priorities, decline a lot of social invitations and really focus.
When I finally launched the planner, I opened preorders on a Friday and gave birth to my son two days later – 3 weeks earlier than my due date!
Q: What advice would you give to someone else wanting to create a planner or product like this?
Ask lots of questions! Make a product that you'd be comfortable using yourself and you're proud to put out there.
Also, don't be afraid to go with your gut. In the process of making my planner I'd get feedback that just didn't work for my vision. I'd thank them but did what felt right to me.
Q: What are your plans for this planner?
It's an undated planner, so I can promote it all year long. I share images from the planner on my Instagram a lot, with ideas and motivation for using it. I'm having a live launch party in August at a local coffee shop and plans for workshops using the planners starting October. I also plan on creating a men's version next. I've had men interested in goal setting and wanting to use something like this, but mine is too pink and girly!
About the Designed for Vision planner
The Designed for Vision Planner is for the dreamer, the visionary, the goal getter who is ready to build great habits while also being able to plan out their days! Each page was created with the intention to help you create lasting habits and a lifestyle that will help you conquer the goals in your life. This full color planner is not only pretty in color but made to inspire you to live your best life.
Learn more
Learn more about Dulce and her planner visit https://www.designedforvision.com/shop or connect on Instagram at @designedforvision.