Author Spotlight: Pamelah Landers
by Vervante •
We're constantly amazed by the clever, unique, brilliant and beautiful books and products our customers create. Today we'd like to introduce you to Expert Master Hand Analyst Pamelah Landers, who is a best-selling international author of hand analysis products including the book Your Love Design.
The story behind Pamelah's book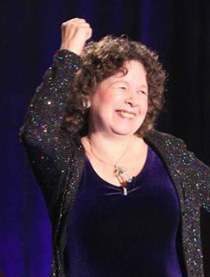 Q: What inspired you to write this book?
Once I learned about heart lines in the hands, I wanted EVERYBODY to be aware and know this one thing. If they realized and had language for their heart line type, they could have much clearer communication with family members, dating partners and work associates. There would be a way to accept other people's design and not try to keep demanding or desiring other people to behave like the person who wants the others to change. We are each designed with a very specific approach and it's all in our hands. Our soul map is in our body, the hands being a microcosm which is why no two look exactly the same. I want people to know their design and be true to their design so life is easier, happier and certainly more fulfilling. I've been reading hands for 28 years and I KNOW in every fiber of my being that when people are seen for their design, there is big sense of relief, permission, enthusiasm and validation. I watch their faces change as I talk with them, soften, relax into their body, sit up straighter, even lean forward with excitement.
Q: What advice would you give other aspiring authors or creatives?
Do it! All your internal criticism based on projecting other people's "possible" response is NOT a valid reason. Take the risk and ask for help. If you are writing non-fiction, you may not need to write from "front to back." Write the content that is up for writing NOW because you are excited about it, are thinking about, have stories to tell now. Put it together later. Write the introduction last unless you are super clear about the purpose of the introduction that explains the book's contents.
Q: What do you love about your book?
The cover design, the content that provides so much tangible, helpful insight one paragraph at a time. My book is full of stories to "make it real" for people, many based on movies (I've watched SO MANY movies to write my books) and people's real life experiences including mine. I'm super passionate about how my book can provide more ease for people in relationship dynamics. Relationships don't have to be as hard as people tend to make them if they knew their design and followed it.
About "Your Love Design"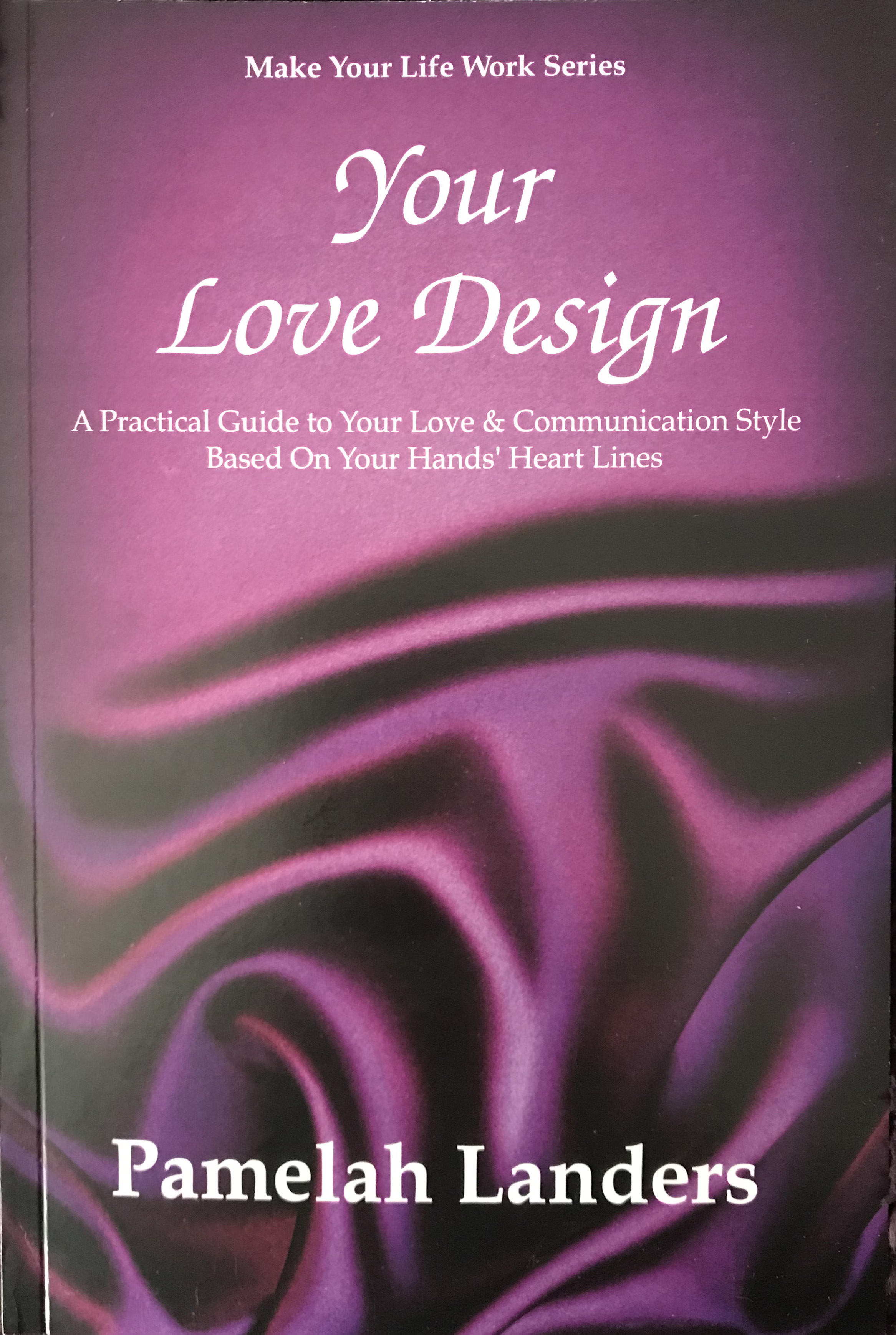 Whether you're on the verge of divorce, chronically single or somewhere in between, this new entrance into understanding your emotional guidance system helps you build, maintain, and grow relationships that work.
You don't need to be fixed. Nothing is broken. You just haven't fully understood the love design of you and your partner that is written in your hands. You haven't fully uncovered your Emotional Guidance System that is always with you.
Discover Your Love Design: A Practical Guide to Your Love & Communication Style Based on Your Hands Heart Lines written by Pamelah Landers, the world's leading authority on heart lines.
In this practical guide to your heart lines you'll identify:
How you express your feelings
How you express and show love
How you want others to show love to you, how you receive it from them
How you want others to communicate their feelings with you
Learn more
Learn more about Pamelah's book here: http://pamelahlanders.com/your-love-design/
Get your product featured
If you enjoyed this article and would like your Vervante product featured in our newsletter and blog email social@vervante.com with the following information:
250-word overview of your product
URL link for the landing or sales page for the product
High-res image(s) of the product and/or author
Your creativity inspires us and your success deserves to be shared!