Business Card USB Flash Drives
by Vervante •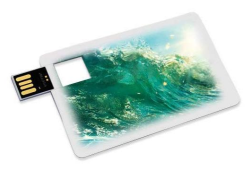 Everyone loves USB Flash Drives. Here at Vervante, we've watched our clients use branded flash drives in unique ways for everything from promotion and marketing to sales and subscription boxes. The key to success with these is finding a way to make your flash drives stand out - and there's nothing better for that than these new Business Card Flash Drives.

This unique, colorful new spin on flash drives will become an instant favorite from the moment your audience sees it. Whether you send them in the mail, use them as promotional items, give them away at events, or provide them as part of other products, programs or services, Business Card Flash Drives offer valuable opportunities for brand and value recognition that shouldn't be overlooked.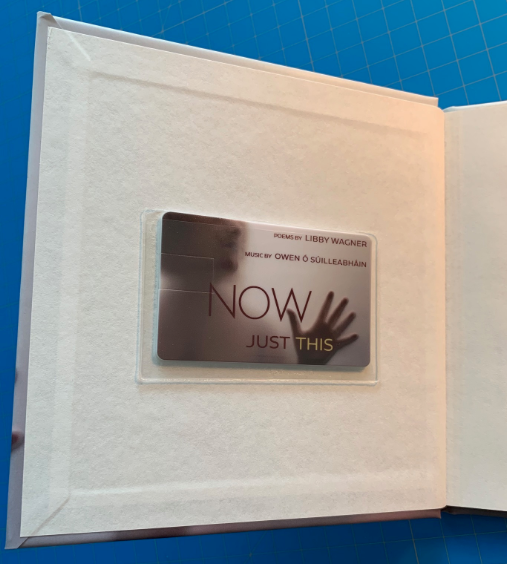 Business card-sized flash drives provide the ability to store and transport files with ease. These super-thin flash drives come in a variety of storage sizes (4, 8, 16, 32 and 64 GB) and are easy to fit in mailers, purses, wallets, pockets, or with books or information products. And full color edge-to-edge printing capability means you've got lots of valuable space to share your logo or message.

Just think of the possibilities!

BOOKS, JOURNALS, PLANNERS and INFORMATION PRODUCTS: Add value to your products by recording an audio version of your book on a business card flash drive, or adding video and audio that complements other products such as planners, journals or information products, then include the flash drives with those products in a clever inside-cover pocket, as shown in the image here.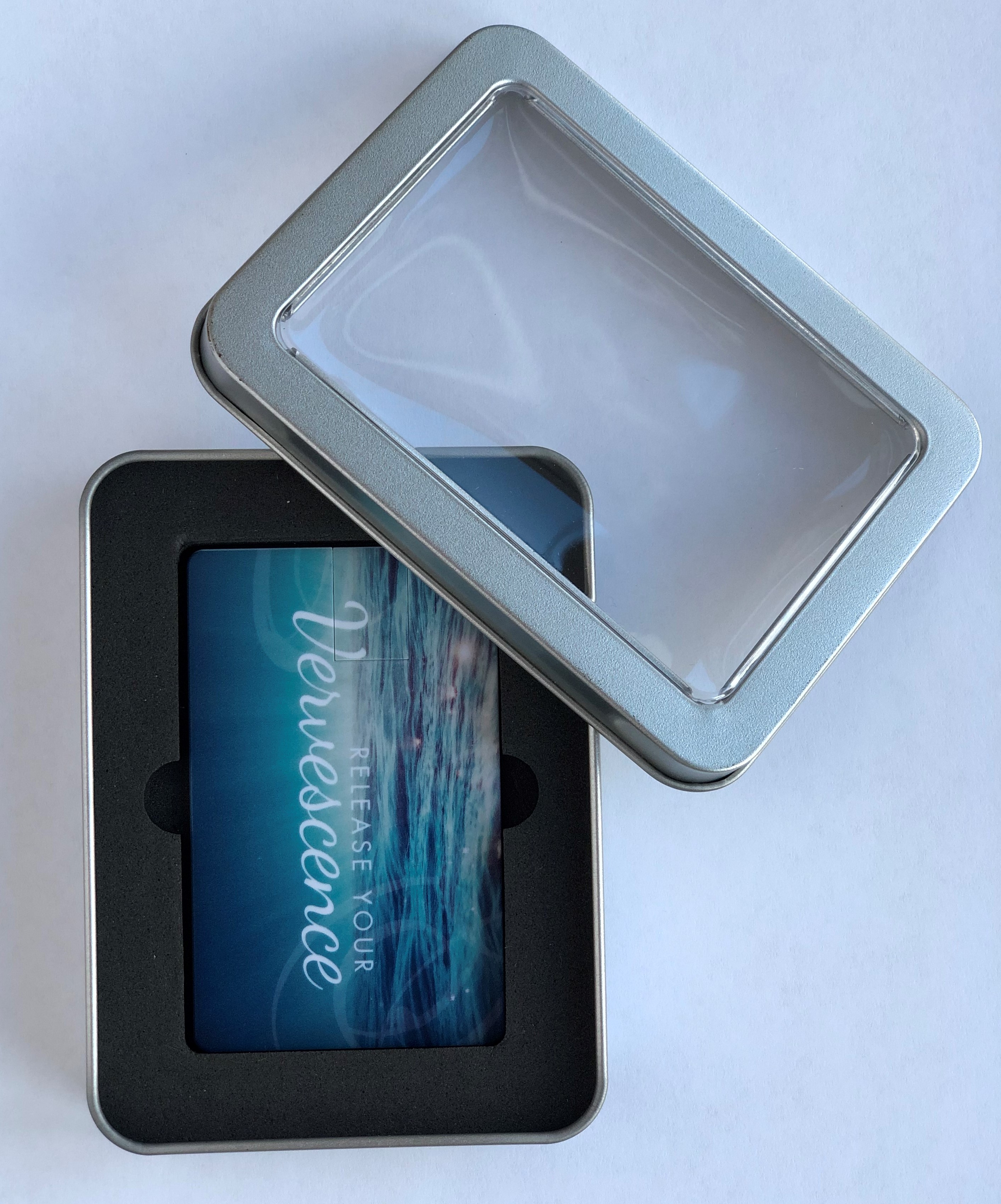 BRANDING: Your custom design can include your business or personal branding, a message, motto or mantra, special offers, contact information, instructions, etc.

PACKAGING: If you're using flash drives for welcome packages, coaching programs, subscriptions boxes, etc, presentation is key for memorability. We offer two unique packaging options for business card flash drives that will definitely help them stand out, as seen in the images here.

If you're interested in adding this versatile new product to your business, you can see more details on page 22 in our digital catalog, or contact our staff at sales@vervante.com for more info to get started.