What is Print on Demand | How Print on Demand Works
by Vervante •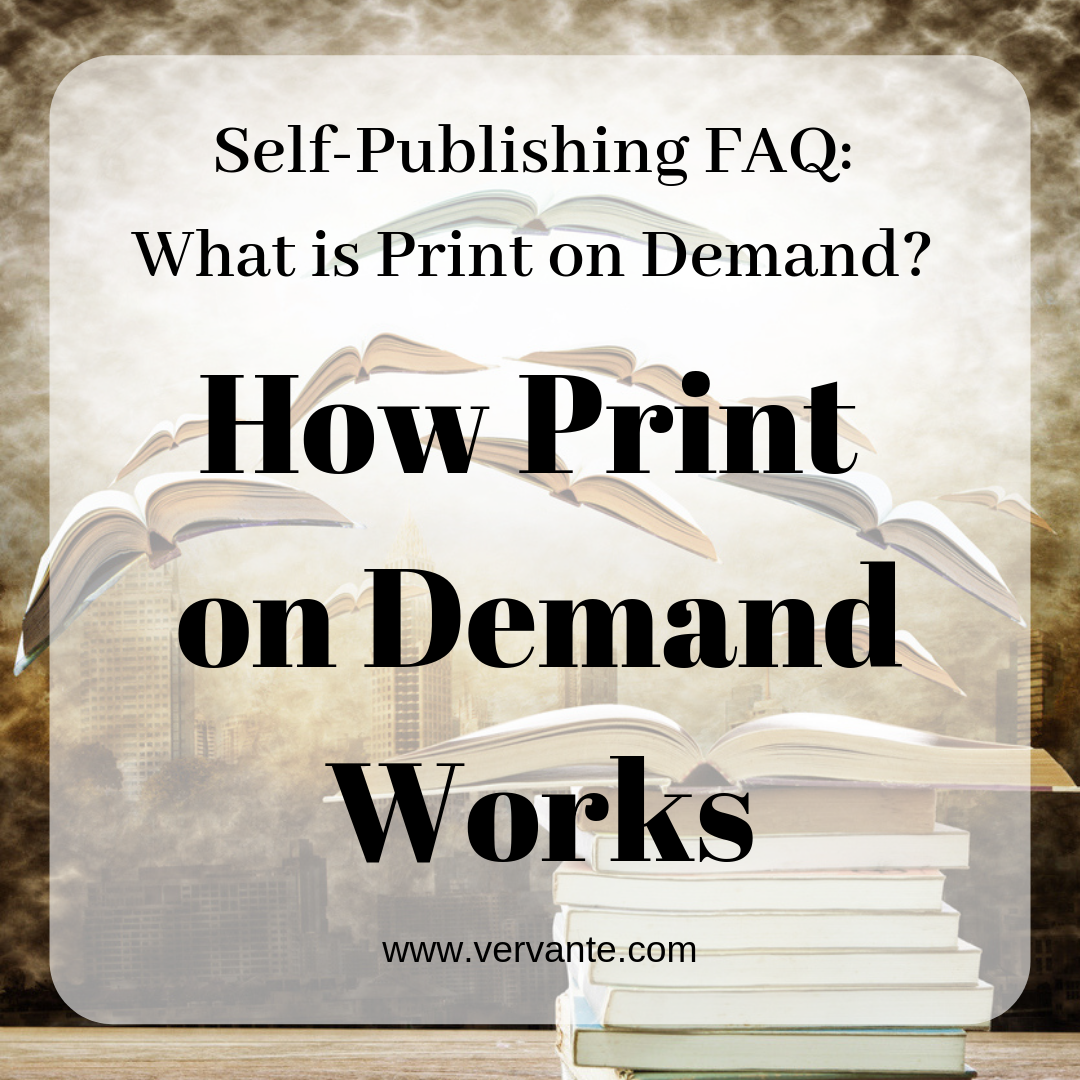 Not sure what print on demand means? We get asked this question a lot, and we're happy to share more about how Vervante provides Print on Demand services to help authors, entrepreneurs, business owners and more share and sell books and products on their own terms.
Printing on Demand (POD) uses digital printing methods to print books and other products only in the amount needed, when they are needed. While other publishing companies may require costly minimum orders in large numbers, here at Vervante we offer Print on Demand services for any size order, printing only when you need it, to meet your budget and demand.
How does Print on Demand work?
An order is placed for a book or other product. We print the exact amount ordered. The order is then shipped to the customer. It's that simple.
For example:
If you list your book for sale on your website and a customer orders one book, we print one book and ship it to your customer.
If you have a speaking event coming up and need 25 books, we will print 25 books and send them to you.
Print on Demand pricing
For books or products printed on demand with Vervante, you pay only the cost of printing plus postage for shipping. With Vervante's Print on Demand services, there are no set-up fees, no monthly minimums, no management fees and no minimum run lengths.
Why use Print on Demand?
No more garages filled with towering boxes of books, gathering dust and taking up space until your customers order them. No more late nights assembling shipping packages, filling them with orders and packing materials, then adding each unique address. No more hours spent in line at the post office trying to figure out postage and best shipping methods for each order. No more waste. And no more stress!
Using Print on Demand with Vervante
We offer Print on Demand services for books, planners, journals, information products and much more. Here is a sampling of products we can print on demand. If you don't see what you want, please ask us about it. We love to go the extra mile for our customers!
Paperback books
Spiral bound books
Coloring books
Children's books
Saddle-stitched books
Planners
Journals
Workbooks
Binders
Notepads
Calendars
Card decks
Greeting cards
Posters
Post cards
Certificates
Newsletters
Bookmarks