Free ebooks and resources for authors
by Vervante •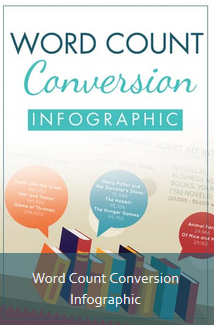 We know how important it is for authors to have access to resources and guides that they trust. That's why we're excited to share with you the new Expert Guide Resource Library on our website. Think of this as your own personal publishing library, filled with a wide range of FREE ebooks to inspire, educate and support your journey creating, sharing and selling books and other printed products with Vervante.

There are currently 24 ebooks in the library with plans for more coming soon. Here's a few highlights of our most popular ebooks:
Bleed and Crop Marks Guide: What you need to know when formatting print files
Word Count Conversion: How many words does it take to make a book?
Copyright Permissions & Fair Use guide: Answers to one of the most common issues all authors face
How to Create Audiobooks: When you want to give your book a voice.
How to Self-Publish: The complete guide for authors & entrepreneurs
Helpful Hints for Retail Distribution: Understanding the sales and fulfillment process
From Retail Sales to Royalties: How authors get paid
Book Publishing Checklist: Keeping you on track from the first draft to the finish line.
How to Create Custom Card Decks: One of the hottest products in publishing today.
And so many more...
We hope you bookmark this page and come back to visit often as we're constantly adding new ebooks to provide the support and resources our authors and clients need. For questions, free quotes, or more information please email or schedule a phone call with one of our publishing pros via the Contact Us page.