Author Spotlight: Malane Shani
by Vervante •
We're constantly amazed by the clever, unique, brilliant and beautiful books and products our customers create. Today we'd like to introduce you to Malane Shani, International Life/Relationship/Bereavement Coach and Holistic Practitioner and creator of the "Notes to Self" collection including the unique card deck we discuss here.
The story behind the "Notes to Self" card deck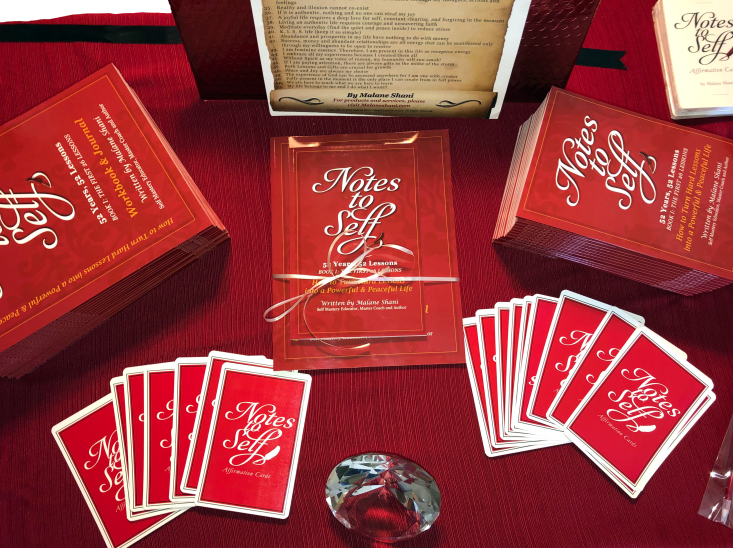 Q: What inspired you to create this unique card deck?
A: The "Notes to Self" affirmation cards came as a natural companion to my first book, Notes to Self, which is based on some of the hardest life lessons I've faced and overcome by discovering the gifts in the midst of moving through these lessons. These cards expand the message of self-love, self-empowerment and self-awareness from the book by giving customers an easy way to remember, practice, and follow the guidance the affirmations provide.
Q: What advice would you give for other aspiring authors and creatives?
A: For others creating this product, I would suggest following the guidance inspiration provides. The affirmations themselves were channeled as I would wake up early to reflect and be in communion with my Spirit to write my book and create the affirmations. The card design went through several drafts, but we held the overall vision for the product in an elevated space until the final design came together effortlessly.
Q: What do you love about the "Notes to Self" card deck?
A: We love the impact that this card deck has on everyone who uses and interacts with it. The cards have accompanied us in private coaching sessions, workshops and conferences, and the reaction we get from customers is the same: appreciation and resonance. At events, we shuffle the cards and ask customers to pull one card and get their lesson for the day. The cards pulled are always right on time and right in alignment with where the customer is in their life. It's such a powerful experience that customers try to walk away with the card they pulled or take pictures of them--and the cards always sell out.
About Malane and her "Notes to Self" affirmation cards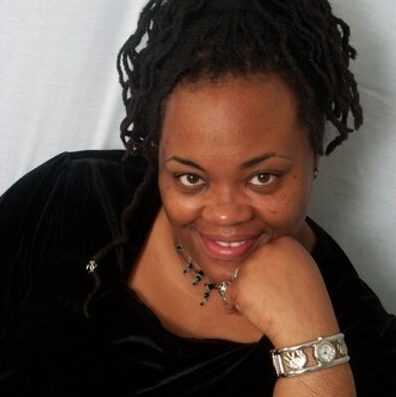 Every life lesson, no matter how difficult, always brings us wisdom that we can carry throughout our lives and share with others. The Notes to Self Affirmation Cards are a reflection of Malane Shani's hard lessons and brilliant breakthroughs. Through her 52 years and experience as a Life/Relationship Coach, Spiritual Educator and Intuitive, Malane has used these affirmations to transform her life by changing unwanted thoughts and false beliefs.
The affirmation cards give you insight as to what your lesson for the day is. They also give you an intentional affirmation and an affirmation for the week. Every day or week you just pull one card and it will share your lesson for the day/week. You can work with the affirmation to transform whatever challenges you may be having in your life around that particular lesson. There are 25 lessons, 25 intentional affirmations and 25 weekly affirmations, all originally channeled from Malane Shani and her life experiences.
A couple of the lessons included in the deck are "the truth will really set you free" and "a siloed life is unnatural and a threat to joy." Do you feel comfortable with telling people how you feel? Do you pretend to be someone you're not to impress your friends or family? These are signs that you need to embrace your personal truth and let it set you free. Do you isolate yourself from others when you're going through a hard time? Do you feel lonely, even in a crowd of people? This could mean that your heart is calling out for a tribe or support system that really sees and loves you. Make the transition into a tribe and into your personal truth by speaking, writing and living these affirmations--and watch your life soar.
Malane Shani invites you to create a new reality for your life built on freedom, your truth, a deep sense of self-love, self-awareness and wisdom with the Notes to Self Affirmation Cards. Use these affirmations along with your firm commitment to your own personal growth and development as tools to heal the past, release illusions, speak your truth and to move forward powerfully and with ease.
Learn more
Learn more about Malane and the "Notes to Self" collection here: https://malaneshani.com/notestoself2019/
Get your product featured
If you enjoyed this article and would like your Vervante product featured in our newsletter and blog email social@vervante.com with the following information:
250-word overview of your product
URL link for the landing or sales page for the product
High-res image(s) of the product and/or author
Your creativity inspires us and your success deserves to be shared!