Author Spotlight: Amber Lilyestrom
by Vervante •
We're constantly amazed by the clever, unique, brilliant and beautiful books and products our customers create. So much that we're putting them in the spotlight to share the details of their creations and the inspiration behind them. Today we'd love to introduce you to Amber Lilyestrom…
About the "Master Your Money Mind" book
If you're like me, "money" has been a code word for "stress" for as long as I can remember.
Over the years, building a 7-figure business from scratch, working tirelessly on my personal-development + mindset, and identifying the limiting beliefs around money and my own self-worth that were holding me back, I've come to understand that our money game is changed in our MINDS first and that our wallets come after.
I wrote the book, Master Your Money Mind, for those who have been called to make a bigger impact and the income to match. The passionate soul on a mission who is here for more but feels stuck and overwhelmed when thinking about how to create momentum and more abundance in their lives.
Master Your Money Mind is a game-changing guide to transforming your mindset and daily habits around how you think about yourself and money. Many will teach you about the power of the mind as it relates to money, but few will dive in to the daily habits, rituals and exercises that will transform the entirety of your life, not just your bank account balance!
Master Your Money Mind focuses on how to: use your words to attract more money, apply the MYMM equation to change your life + career, get crystal clear on what's blocking your abundance and create a daily money mindfulness practice.
The story behind Amber's book
Q: What inspired you to create this book?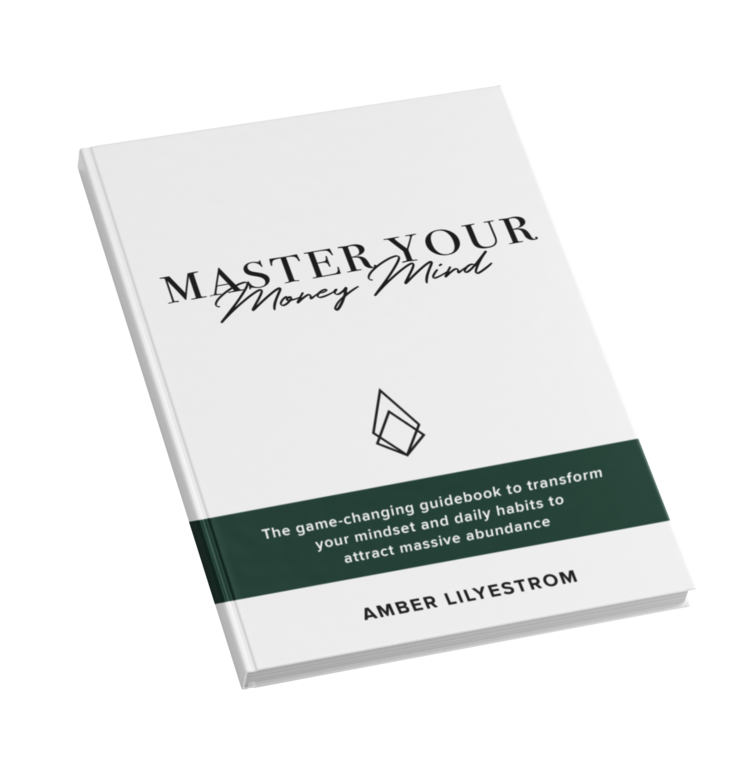 A: I wrote this book for the former version of me who was always operating from a place of scarcity. I knew my audience was missing out on experiencing the full depth and breadth of the abundance that was trying to make its way to them, so I knew I had to write the book that could help them find their way out of that.
Q: What advice would you give for others creating products like these?
A: Share the message that's in your heart and don't worry about saying it "right" or in the way that others want you to. Also, carve out space in your days, every day that you can, to sit down and actively write. I know of so many amazing 'would-be' books that have never been written because there just wasn't any time to write them. So make time!
Q: What do you love about your book?
A: It's honest, it's impactful and it helps my readers change their lives in a way they never dreamed was possible. I love that you can carry this book around anywhere you want with you and pull it out whenever you need it, and that you can read it again and again and pick something new out of it each time!
Learn more
Learn more about Amber's book and business here: www.masteryourmoneymind.com
Get your product featured
If you enjoyed this article and would like your Vervante product featured in our newsletter and blog email social@vervante.com with the following information:
250-word overview of your product
URL link for the landing or sales page for the product
High-res image(s) of the product and/or author
Your creativity inspires us and your success deserves to be shared!