Author Spotlight: James Dack & Christopher Dack
by Vervante •
We're constantly amazed by the clever, unique, brilliant and beautiful books and products our customers create. So much that we're starting a spotlight feature to share the details of their creations and the inspiration behind them.
About "Wings: An Illustrated Celebration of Michigan Wolverine Helmets"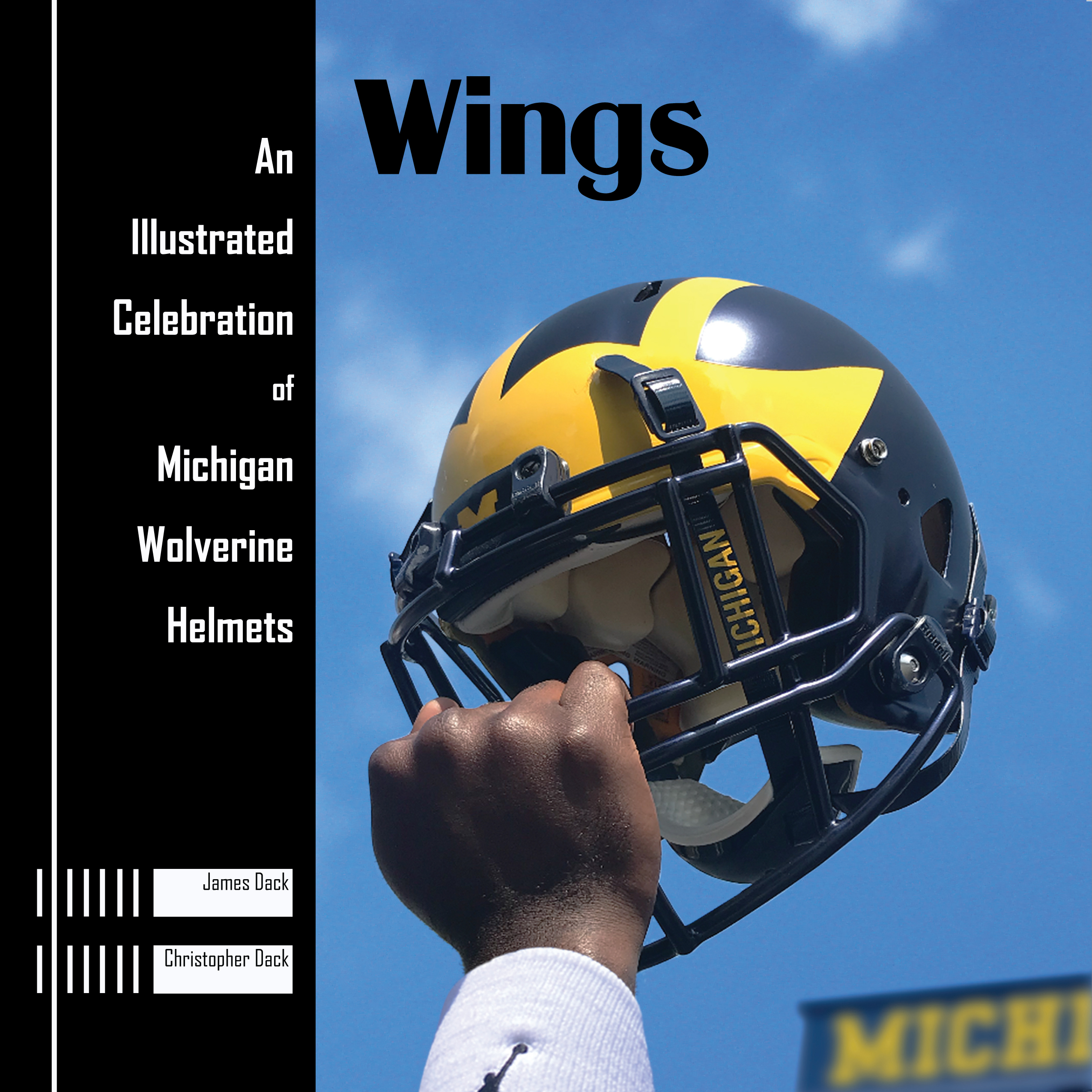 This year, 2018, marks the 80th anniversary of the Michigan winged helmet.
Every university has a logo, some probably more recognizable than the University of Michigan's block 'M.' Many universities have a mascot, many undoubtedly more well-known than Michigan's.
But the winged Michigan football helmet is undoubtedly the most recognizable in the game.
In a case of form following function, Michigan coach Fritz Crisler painted the padding and straps common on the leather helmets in 1938 to create the iconic design. His intent was to make his receivers more recognizable downfield.
Not only did he succeed, but he created an icon that transcends football, even 80 years later.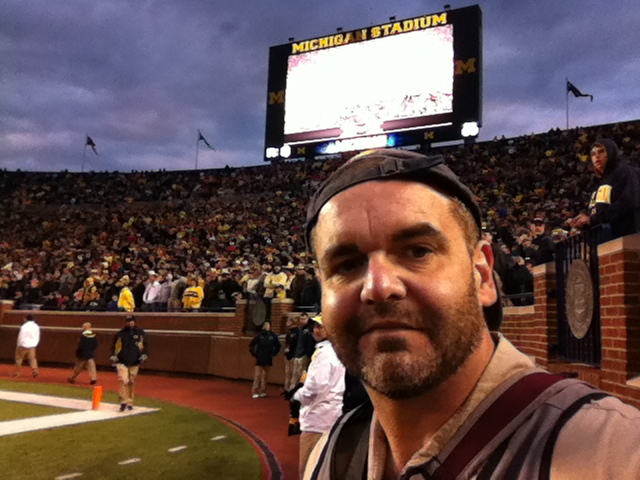 In an unusual — and perhaps unique — instance of accidental branding, of grass roots symbology, the wings-and-stripes design can be seen everywhere around Michigan's campus and athletic program.
How strange is it, but yet how compelling, that a design borne of a leather helmet's construction would spread to be seen in baseball, softball, hockey, field hockey, and lacrosse teams?
The entire history of the winged helmet is detailed in this coffee table book: "Wings: An Illustrated Celebration of Michigan Wolverine Helmets." The 3rd edition of the book was just released and can be viewed HERE.
The book is co-authored by James Dack, an avid helmet collector and historian, and Christopher Dack, Michigan alum, writer, and photographer.
The story behind the product (as told by co-author Christopher Dack, pictured above)
Q: What inspired you to create this product?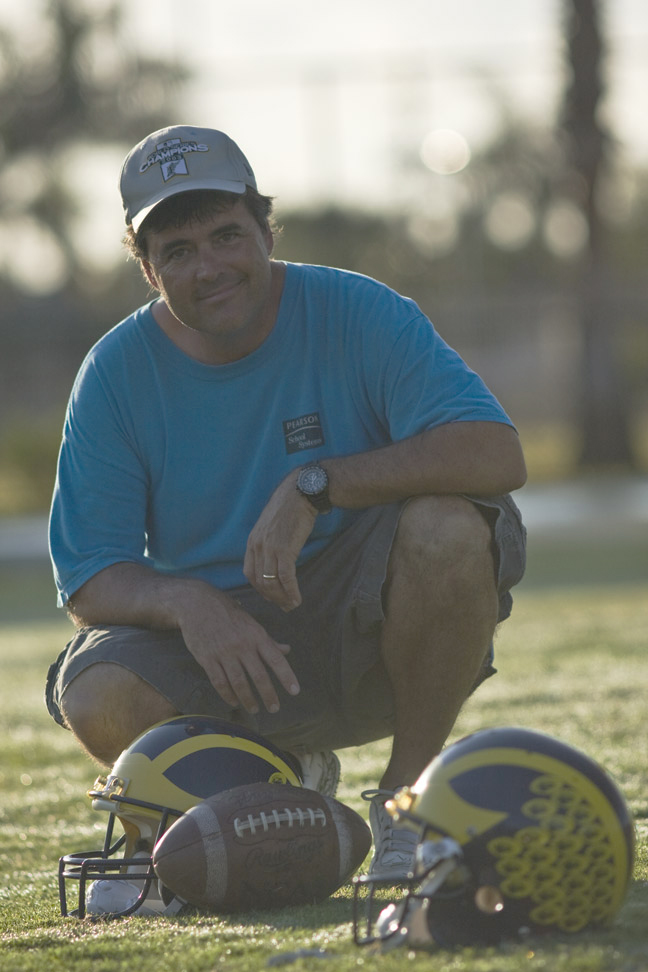 A: My brother James (pictured at right) began collecting football helmets long before it become popular. He wanted to share his collection and knowledge with the broad and zealous University of Michigan fan base. As a Michigan alum, it was easy for me to get on board with that idea. Plus, I had wanted to create a coffee table book for a long time and realized this would be the perfect subject.
Q: What advice would you give for others creating a product like this?
A: It's tempting as a self-publishing author to care only about the content and downplay other aspects of the book as a product (trim size, typography, cover design, etc. to say nothing of marketing). But it's all important. The best content in the world can still fall short of its potential if it's delivered in an amateurish package. Finding design help is not that difficult or expensive if you can't (or don't want to) do it yourself. Learning marketing is tougher and quite daunting at first. But you don't have to master it all right away. Just get started with the first step, then keep going.
Q: What do you love about this product?
A: What we love about this book is its potential as a gift. Although there are certainly rabid female football fans in the world, let's be honest: men make up the majority of the fan base. And men can be notoriously difficult to buy for during gift-giving seasons. We like to think that, instead of the usual ties, socks, coffee cups, and other dull gifts that guys often receive, this book would actually be fun for a Michigan fan to open at Christmas, Father's Day, birthdays, etc.
Learn more
Learn more about "Wings" here: http://store.vervante.com/c/v/V4081805254.html
Want your book or product to be featured?
If you liked this and want your Vervante product featured in our newsletter and blog, please email social@vervante.com with the following information:
250-word overview of your product
URL link for the landing or sales page for the product
High-res image(s) of the product
Your creativity inspires us and your success deserves to be shared!