How to start a subscription box service
by Vervante •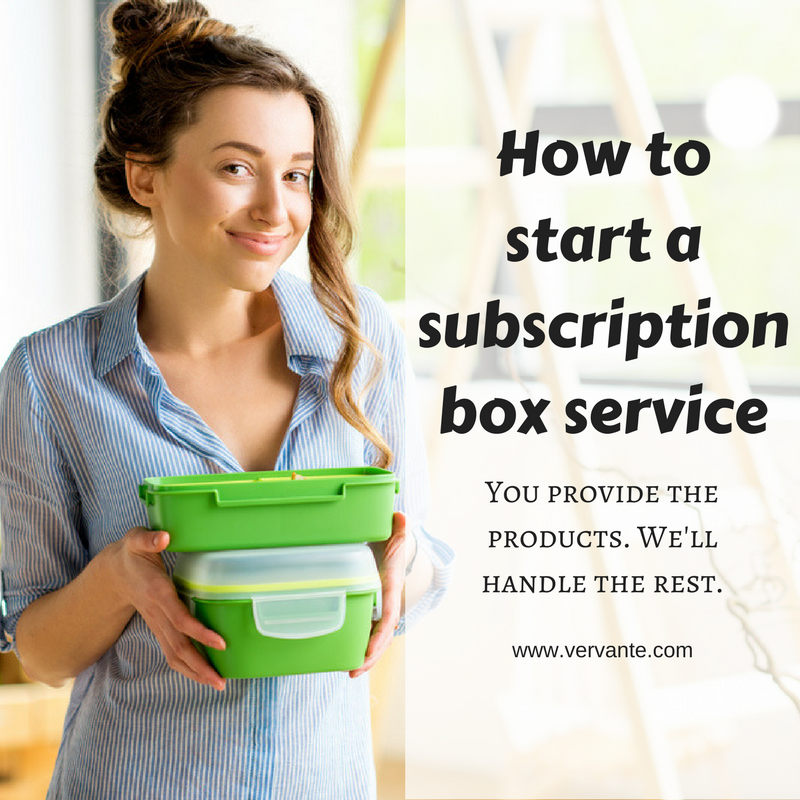 Subscription boxes have become one of the most versatile, income-boosting and business-building products we've seen lately. Customers receive monthly shipments filled with products for everything from pets, beauty and crafts to gardening, food, and fitness.
Coaching or training professionals use this business model for customers who sign up for their services as well, starting with a welcome box, then transitioning to monthly shipments filled with products that complement their services such as printed coaching materials, USB flash drives, workbooks or worksheets, journals, checklists, challenge cards, calendars of upcoming events and recordings of coaching calls.
If you've been thinking of adding a subscription service to your business, Vervante can help create, package, and fulfill each monthly shipment for your customers. Here's how:
We can print or produce some or all of the products to be included in your monthly shipment
Sample items or other outside products can be sent to us to include in each box
Each month we assemble and ship packages directly to your customers
We also offer a wide range of packaging options to help you create a box or package that stands out from the crowd. Customize your packaging on the outside with creative graphics, branding or stickers. And customize the inside with colorful tissue paper, attractive bags, mantra cards, or other unique inserts.
If creating a subscription box is on your to-do list, we've got the products, resources and experience to help you make that dream come true.
Questions, brainstorming, and quotes are free! Email us at sales@vervante.com or schedule a phone call with our subscription service pros by clicking here.