Our Best Products for the New Year
by Vervante •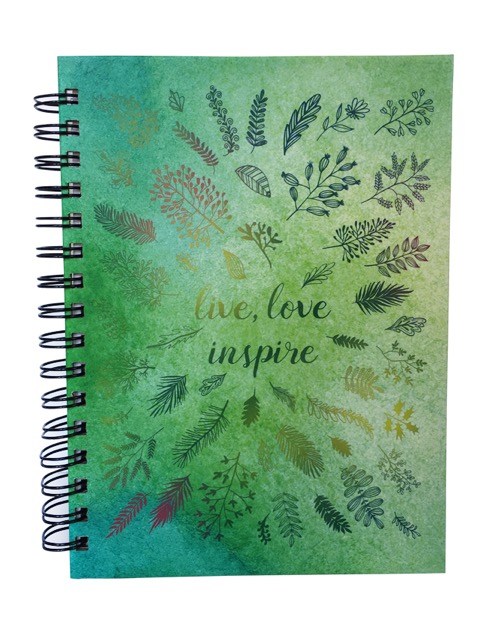 As we plan for 2018, we couldn't help but notice that there were a few of our products from this past year that really caught your eye. From tried-and-true classics to recent debuts that made a splash, we thought it would be fun to give you a chance to revisit old favorites, or try out new ones, at a discount price (but only for a limited time, details below).

Here they are:

2018 Daily Planner (Soft cover): This soft-cover, spiral-bound daily planner for creative minds was a big hit from the moment we debuted it late last year. While it's great as it is, many of our customers customized it for their own businesses by adding logos or changing the content inside.

2018 Daily Planner (Hard Cover): This planner has been so popular that we're offering a hard cover spiral bound option too.We think you'll love our design with month at a glance and week at a glance pages and creative inspirations throughout.

Book Sample Set: Ready to publish but not quite sure on the specifics of binding? This set will help you make the choice with samples of books featuring three kinds of binding (perfect bound, spiral and saddle-stitch) plus a sample bookmark.

Card Samples: This set puts a variety of options in your hands to help you choose what's best for sharing your message and supporting your business. It includes several sets of cards and a fun deck of 34 cards featuring inspirational quotes and packaged in a custom printed tuck box.

Adult Coloring Book: Order a coloring book for fun, but don't forget to consider the possibilities they offer for your business. We can create custom coloring books, and make them really stand out by adding stickers, pens, crayons or other products that pair up well.

Live Love Inspire Journal: This gorgeous journal has been in high demand since we debuted it last year. Its hard cover, wire-o binding, and beautiful soft-touch UV coating finish are a great example of the quality and customization we offer.

Set of 10 Greeting Cards: Need a beautiful set of greeting cards? This set includes 10 cards plus envelopes packaged in a stationery box with a clear lid. Great for yourself, as gifts for clients, or inspiration for your own set.

Little Book of Big Ideas: We're giving you a sneak peek at our newest product with this special offer before the official debut. "50 Ways to Build a Business & Life You Love" is a small hard cover book filled with ideas to help you take charge of your own destiny, follow your passion and realize your potential. The book is hard cover, 5x 6.5, foil stamped with a soft-touch UV finish.

Intrigued? We hoped so! To see more details and take advantage of these special discounts just log into your Vervante author account, and click on the "Order Samples" link in the Support section. Or CLICK HERE to see all the products on one page. To help you get the New Year off to a great start, these discounts will be available throughout January.