2018 Calendars and last-minute holiday product ideas
by Vervante •
We know the holiday season can get pretty crazy, so here's a few quick tips and ideas for creating, selling and shipping products to your customers and making everyone's season a little bit brighter.
NEW 2018 CALENDARS ARE HERE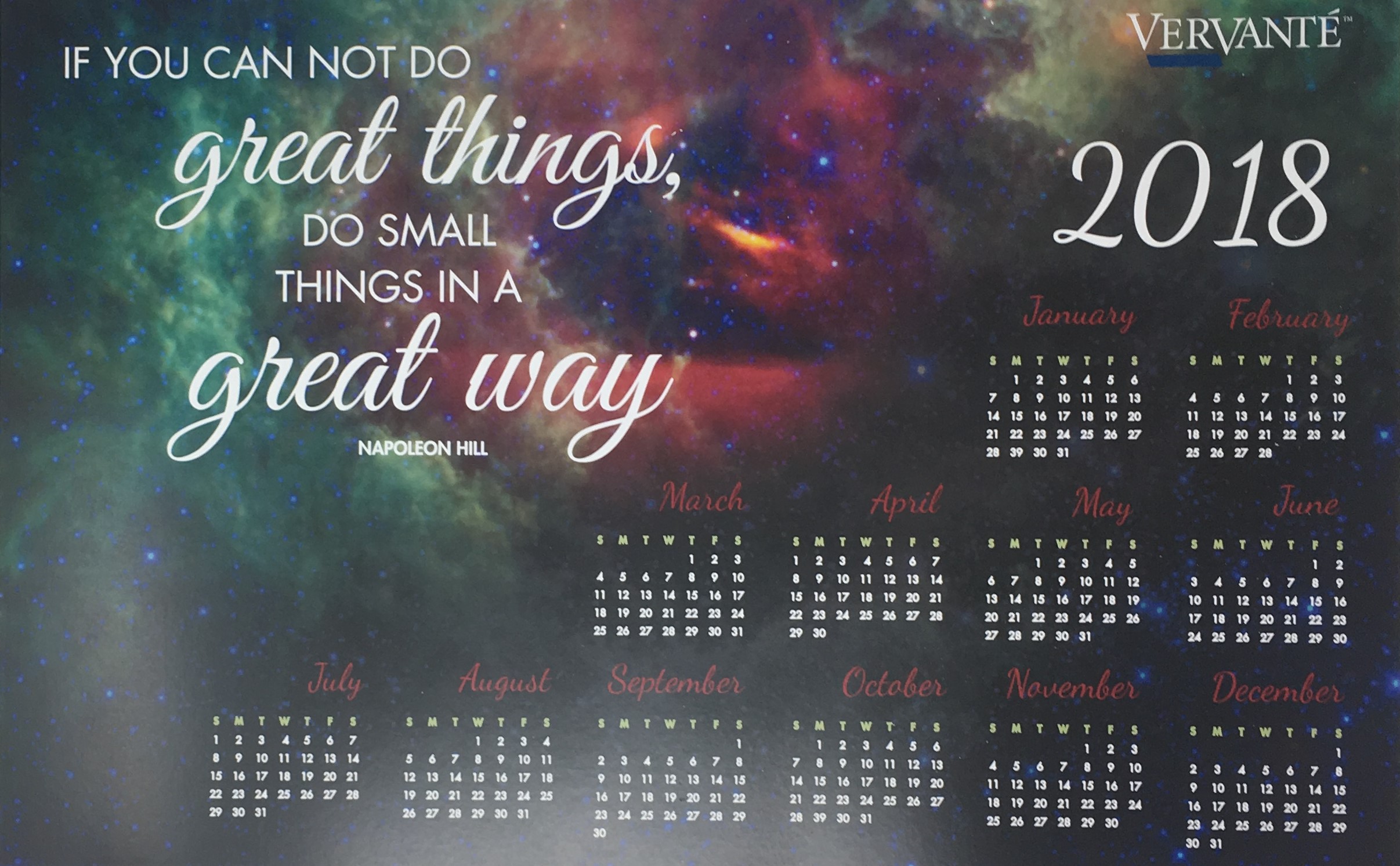 We've got three new versions of our calendar for 2018 ready to go: A Desktop calendar, Wall calendar, and an impressive Poster calendar (pictured here). If you love calendars - and your clients and customers love them too - it's not too late to sell or share them as a part of your own business.
It's easy to customize our calendars. Just add your logo and – bam! – you've got a great product that is gorgeous, useful and keeps your brand front and center all year long. Email us at sales@vervante.com and we'll get them set up for you.


2018 PLANNERS YOUR CUSTOMERS WILL LOVE

In addition to calendars, you also have time to add 2018 planners to your store or give as a holiday gift. Our new "Live, Love, Inspire" 2018 Planners have been flying off the shelves. They are easy to customize and a perfect product for the New Year. Here's what you can do:
Simply add your logo and use it as is.
We can send you the InDesign files, you add content, modify the format, change the colors and make it into the perfect product, then we'll print.
Or… let us know what changes you want and our design team can make the changes for you.
Click HERE for photos and details.

A FIERCE START TO THE NEW YEAR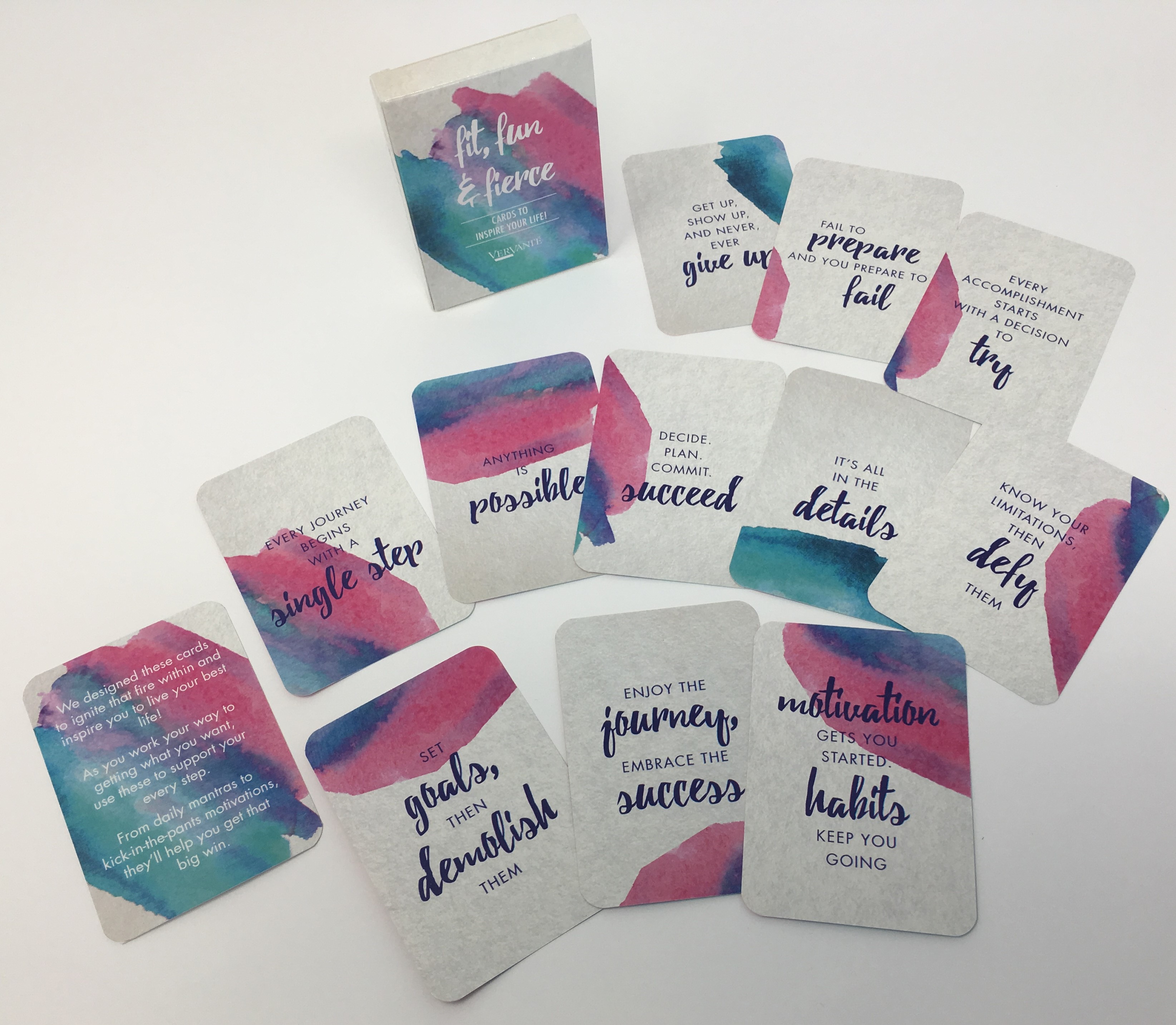 Our Fun, Fit and Fierce Card Decks are another great product to maximize holiday sales and start the New Year strong. If you'd like to use for the holidays there is still time to add your logo to the cards. The deck includes 34 cards with inspirations, motivations and affirmations, and can be packaged in a drawstring bag or window tuck box. Click HERE for more details. Or email us to order them right away.

No matter what, there's still time to create valuable, interesting products your audience will love. Just send us an email at sales@vervante.com and we'll help you make it happen.