Black Friday Product & Sales Ideas
by Vervante •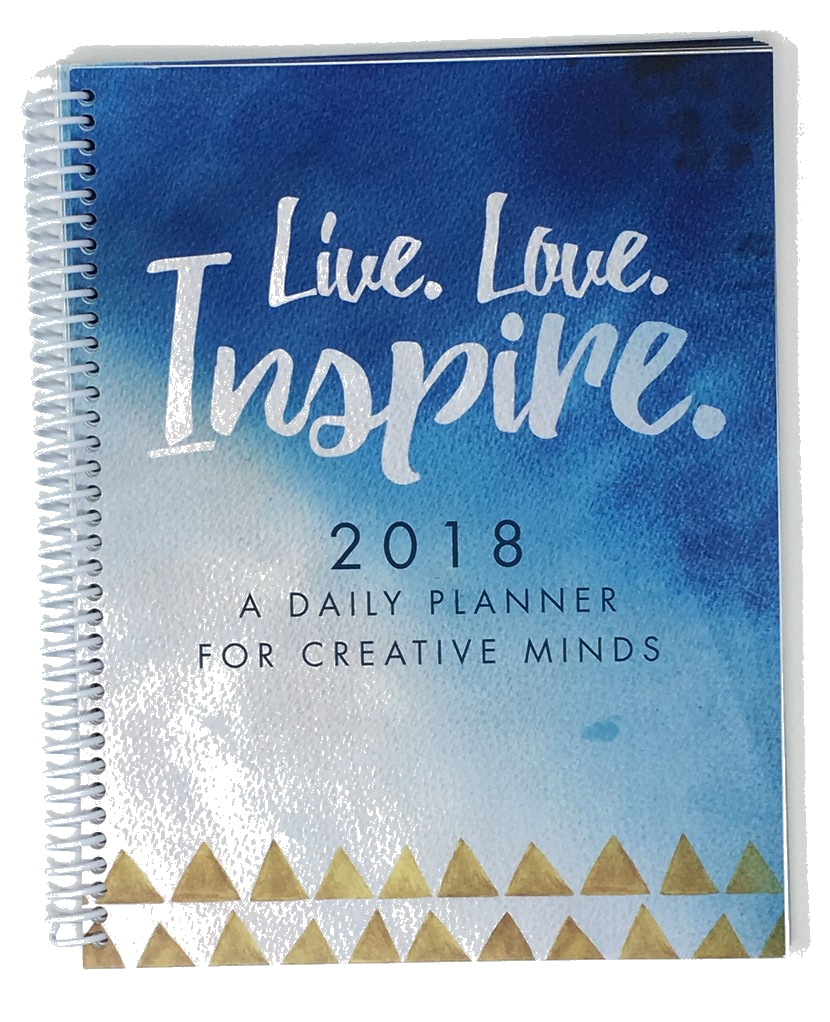 Looking for ideas to give your income a boost for Black Friday? We've got what you need with plenty of products and tips to get ready for the big day.

First, here's a few bestsellers everyone loves that can be sold as is, or customized to fit your audience:

1. Our 2018 Planner: The 7x9 "Live, Love, Inspire" planner was designed for universal appeal. It's got gorgeous cover art, 44 color month-at-a-glance pages, and 126 black and white week-at-a-glance pages. You can sell it as is, add your logo, or customize the cover and content to fit your needs. Click HERE for photos and details.

2. The 2018 Desktop or Wall Calendars. You're hearing it first – our newest calendars are ready to go just as they are, all you need to do to personalize them is add your logo. (See the Desktop Calendar pictured here). Everyone loves calendars, they make a great holiday gift, and are perfect for keeping your brand front and center all year long.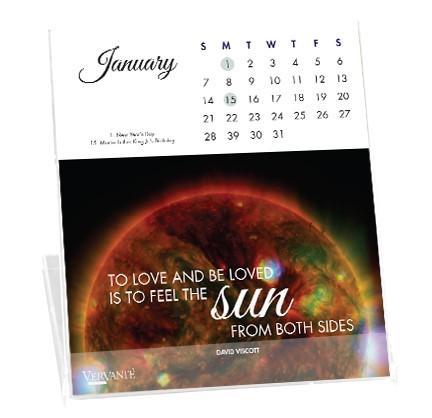 3. Fun, Fit and Fierce Card Deck: We debuted this product a couple months ago and are excited to share with you a new design that's now available as well (see at right). The deck includes 34 cards with inspirations, motivations and affirmations, and can be packaged in a drawstring bag or window tuck box. All you need to do is add your logo and they are ready to go. Click HERE for more details.

Want more to round out your holiday offers? Other products that make great Black Friday or holiday shopping deals include:
Journals (check out this beauty)
Greeting Cards
Note Pads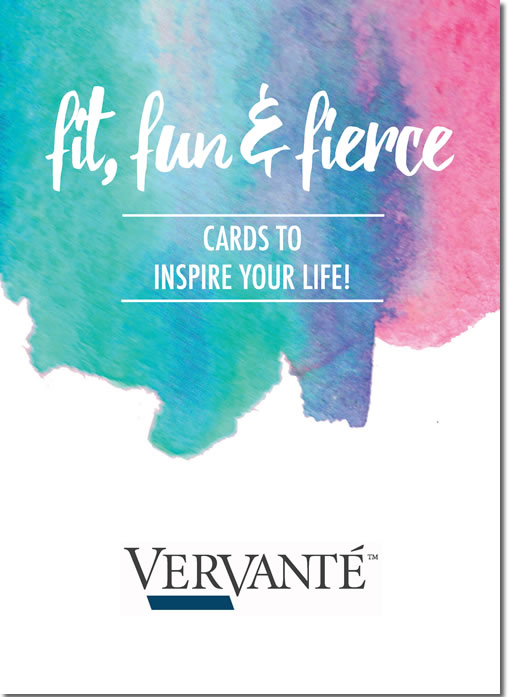 Worried about time? No need to stress! We've got a few tips to help get your products ready for sales in plenty of time:

TIP #1. If you have the general specs of the product you want to create, we can give you a free quote right away so you can set your retail price.

TIP #2. Your product does not have to be complete in order to offer and take pre-orders. All you need is the general design so you (or our designer) can create a web image of the product for display on your site.

TIP #3. Once we have print files, we can ship within 3-4 days, so you're able to let customers know when pre-ordered products will arrive.

Questions? Ready to get started? Contact us at sales@vervante.com for answers, free quotes, and guidance for adding these products to your account, submitting designs, and getting ready for Black Friday sales.

Here's to jump-starting holiday sales with lots of fun (and not so much stress)!