Posters: A secret weapon for making your message stick
by Vervante •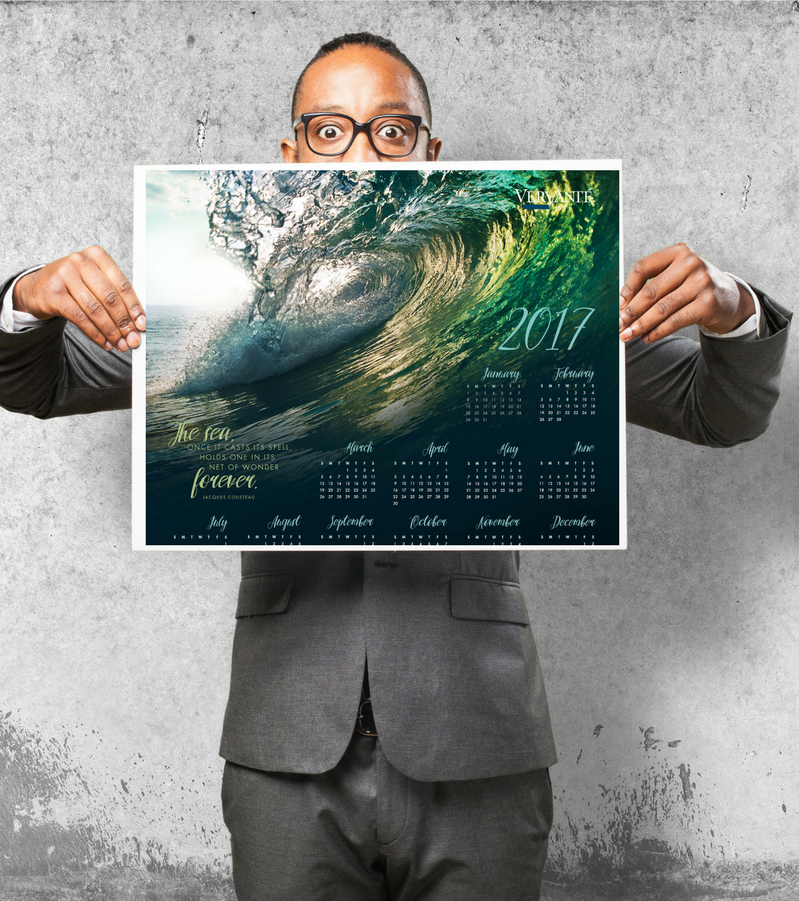 Remember the days when your bedroom was plastered with posters featuring Duran Duran, Christie Brinkley, and "deep thoughts" from U2? (Oh wow, we just totally aged ourselves, didn't we?!) Well, the good news is that with a little modernizing, posters are a great resource for sharing information, supporting programs, and making your message truly memorable.
Here at Vervante, we're creating posters of all sizes and types and love what we're seeing people do with them as business-building tools. We can create posters in any size from 8x10 to 24x36, and for a wide variety of uses, including:
Wall calendars
Inspirational / motivation art
Creative art prints
Instructional / educational posters for gyms, fitness professionals, yoga studios
Live event promotional items / giveaways
Writing prompts and checklists
Positive mantras and workspace positivity-boosters
Here's one more idea to really kick things up a notch. How about including some dry-erase markers so you can write on your posters? We can help you with that, too, by laminating the posters and including extra items (like markers or fun stickers) in outgoing shipments.
We couldn't help ourselves and had to throw in a quick bit of science when it comes to posters – yes, science!) If you want to make a statement and have your message "stick" in the minds of your audience, visualization (or the use of products like posters) is a critical aspect of any presentation's success. In fact, according to a study published in the Health Information and Libraries Journal, posters have the ability to transfer knowledge, change attitudes, and alter behaviors.*
Bottom line, we're loving posters right now. If you're interested in checking out some samples for real-life inspiration, we offer several 11x17 versions HERE. And if you'd like to order the 2017 calendar poster pictured here, we're offering it for only $4.50 plus shipping. Click HERE for more details.