How to Copyright Your Book
by Vervante •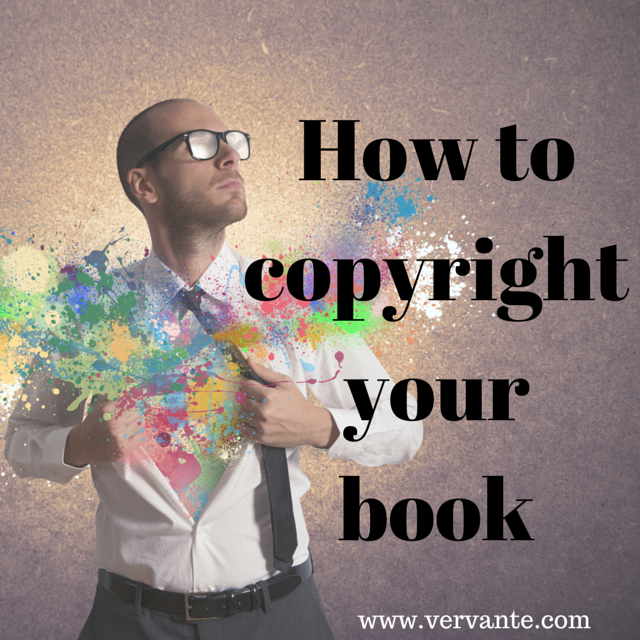 Today's subject is something that we wish we didn't need to discuss. But the sad truth is that even though the U.S. Copyright Office has issued more than 33.6 million copyrights to date, the U.S. economy loses $58 billion each year to copyright infringement, including $16 billion in the loss of revenue to copyright owners. If you are the author of a book, CD, DVD or other product that contains your intellectual property, you need to take action now to protect your property. And we're sharing how below.
How to copyright your book (or other intellectual property)
"Copyright is a form of protection grounded in the U.S. Constitution and granted by law for original works of authorship fixed in a tangible medium of expression."
That's a fancy way of saying if you are the author of a product that contains your unique content, then you deserve legal protection from those who would copy or steal it from you. This goes for more than just books, including literary, dramatic, musical, and artistic works, such as poetry, novels, movies, songs, computer software, and architecture, according to the U.S. Copyright Office.

Is it really necessary to copyright your book? Technically, under U.S. copyright law, your self-published work is protected as soon as you put the pen to paper. Official Copyright Registration, however, gives you a higher level of security when it comes to protecting your work. When you register your work with the U.S. Copyright office, you create a public record of your authorship and are officially recognized as the copyright holder in a court of law.

Wait a minute! How did we end up in a courtroom already? You may think that something like this will never happen to you, but as you can see by the statistics we mention above, it can and does happen quite often. Think of the hours and effort you put into your most recent book, special report, coaching CD or fitness information product. Now imagine seeing your very same product for sale on another person's website. They might change the cover image or title to make it seem different, but inside are your words, your programs and your original ideas.

It's devastating. But taking the steps to copyright your content right from the start is the best way to protect yourself and your property from a scenario like this.

Here's how:

If you want to do it yourself, you can submit your copyright registration online HERE. You will need to fill out an application and pay a registration fee. You will receive a packing slip at the end of the process. This should be printed and used to mail a copy of your book to the Copyright Office within 30 days of completing the submission form. In approximately 13 months you will receive a certificate of registration in the mail.

Here at Vervante, we offer copyright registration services done for you. One of our publishing experts will complete the application on your behalf and submit a copy of your book to the Copyright Registration Office.

To get this process started, simply log in to your Author Account on the Vervante website and navigate to the "Copyright Registration" page under the Services menu. If you are unsure if your product qualified for copyright registration, check the list also available on that same Copyright Services page.

We truly hope that you never have to experience the theft of your intellectual property. But we also know the value of planning ahead and making sure that you are protected, just in case.

If you have any questions about copyright registration, or other services we offer for creating, printing, and distributing your products, please email us at customerservice@vervante.com.