The perfect product to market your business
by Vervante •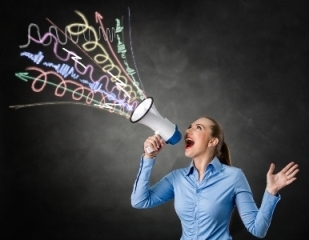 We've noticed that everyone is using CDs and DVDs lately for everything from list building and information products to coaching and training programs. If you're thinking about using discs to share your message and support your business, Vervante offers cost-effective solutions for producing and distributing high quality CDs or DVDs in professional-grade packaging to your customers worldwide. Need 1, 100 or 500? You got it. Need 1,000 or 5,000? No problem! Yes, we can handle any size order.
Do you have a CD or DVD that you really want to get out to a larger audience? If you're ready to take your audio or video presentations and send them out by the hundreds or even thousands, you'll want to know about disc duplication and replication services.

What's the difference between disc duplication and replication? Duplication is the process of recording or "burning" content onto blank CD or DVD discs. This is perfect if you want to make copies of a disc you already have in amounts of 500 or less.

If you're looking to create a whole lot more, disc Replication is for you. Replicated discs are manufactured from a glass master. The glass master is used to develop a stamper. The stamper is loaded into an Injection Molding machine that creates the replicated CD or DVD. Replicated discs are less expensive than duplicated on-demand discs if you need 500 discs or more.

If you love the idea of creating CDs or DVDs but need a little inspiration, here are a few ideas:
Educational business series
Meditations & spirituality
Professional self-help guidance
Exercise videos
Cooking tutorials
… The sky is the limit!
Your expertise can make a positive difference in your audience's lives. And we are here to help you make it happen! Check out more about our CD/DVD services by clicking HERE, or send us an email at customerservice@vervante.com to chat with our CD and DVD specialists.